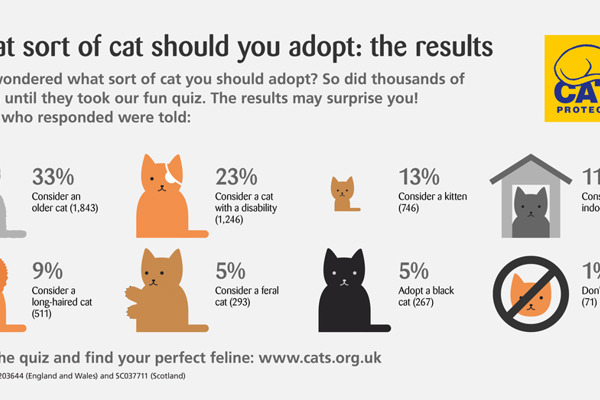 Thursday, July 14, 2016
Results of our quiz: What sort of cat should you adopt?
It's really important that an owner and pet are the right fit for each other, in terms of lifestyle, home and future plans. Everybody's needs and wishes are different so we put together a fun quiz to help our supporters decide what type of cat they should adopt. We were quite surprised by the results!
Tags
Categories
Find out more