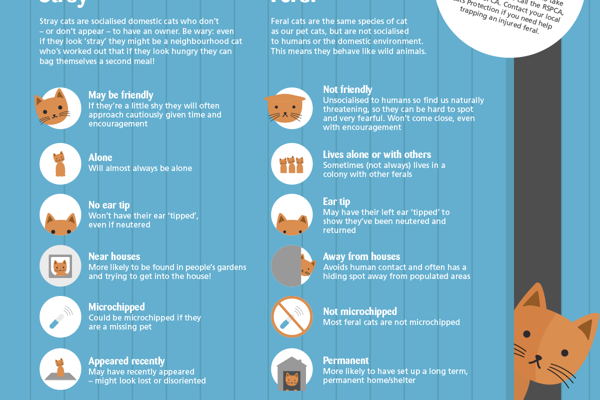 Tuesday, May 23, 2017
Have you found a stray cat or a feral cat?
One of the top questions that we receive on our social media pages and via our National Information Line is what to do if you have found a feral cat or a stray cat. But what's the difference between the two and how can you tell which is which?
Tags
Categories
Find out more