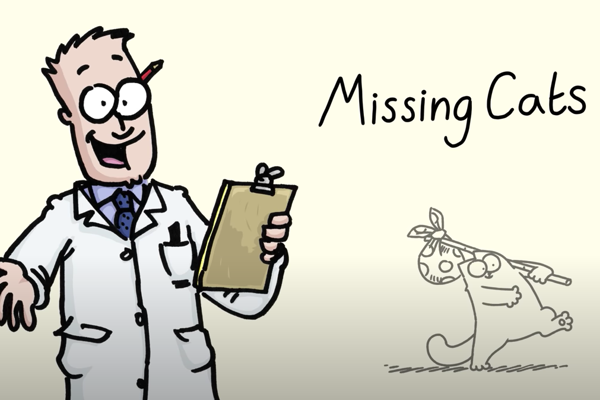 Tuesday, June 12, 2018
Simon's Cat: What should I do when my cat goes missing?
If your moggy has ever gone walkabout, you'll know it can be a stressful time not knowing where they are or whether they're safe. Many cats will often wander off and return again with no trouble, but sometimes they'll need some help finding their way home.
Tags
Categories
Find out more