Should you feed cats cheese and milk? Discover why it's bad for their health. 
It's a common misconception that cats can be fed milk, when in fact most felines are lactose intolerant.
Cats often find it difficult to digest dairy products, and they do not give them the nutrients they need to live a healthy life.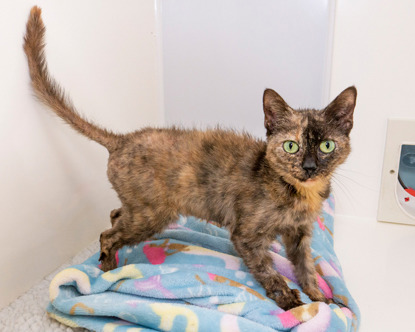 Maisey when she arrived in our care, with severe fur loss across her body
When poor moggy Maisey arrived at our Bridgend Adoption Centre, it became apparent that she had been fed a diet of cheese and milk, causing her several health problems.
She was very thin, suffering from diarrhoea and her coat was in a very poor condition, with severe fur loss and open sores on her body.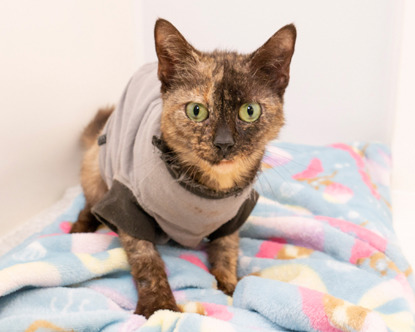 Maisey wearing a vet-prescribed vest as part of her recovery
The five-year-old tortoiseshell kitty had been given up to Cats Protection after her owners were evicted, and when she arrived she was very anxious and shy, choosing to hide away in her pen most of the time.
The team at the centre put her on a special sensitive diet right away, as well as giving her steroids and antibiotics to get her back to full health.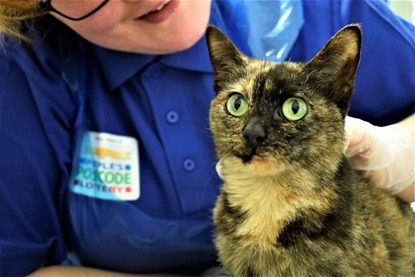 Maisey after her treatment, ready to find a new home
After five weeks of love and care Maisey made a remarkable recovery and became a happy and healthy cat.
It wasn't long before she caught the eye of a new owner, and she is now living in her forever home where she enjoys a nutritious diet of complete cat food.
To find out more about what you should feed your cat, visit https://www.cats.org.uk/help-and-advice/diet/diet