Little kitten Mew recuperates after being abandoned in a box.
A post from Bridgend Adoption Centre Manager Sue Dobbs
A 12-week-old kitten was admitted to us after a keen-eyed driver spotted a driver parked up and acting suspiciously. They went to investigate after the driver left and found little Mew had been dumped in a box.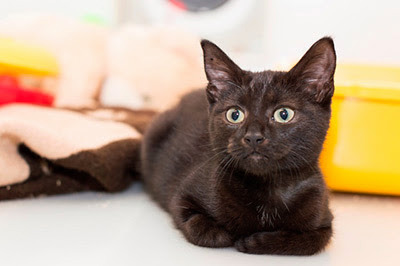 She was very thin and in poor condition. As she was hungry she kept bolting her food and then vomiting it up. Mew was taken straight to a vets for IV fluids and treatment.
She was lifeless in the first few days with us, just sitting by and cuddling into her teddy bear. But after a week of TLC, she is a completely different kitten. Mew is now bright eyed and full of mischief!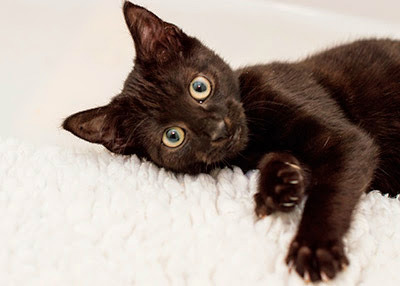 You can find contact details for the Cats Protection Bridgend Adoption Centre by visiting www.bridgend.cats.org.uk