Free service launched for grieving cat owners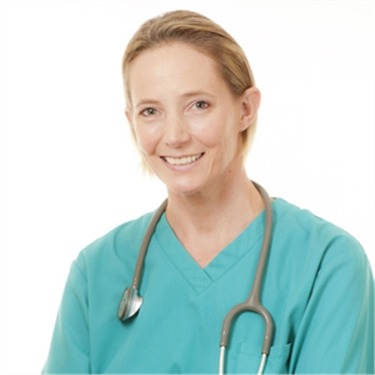 Free service launched for grieving cat ownersA free support service has been launched by the UK's largest cat charity to help grieving owners cope with the loss of their cat.
Cats Protection's Paws to Listen service was launched as survey findings showed that 75 per cent of cat owners believed that the public underestimated the effect the death of a cat has on its owner.
Owners can use the confidential line to speak to trained volunteers who can offer emotional and practical help in coping with the loss of a cat.

The service is supported by free online guides and leaflets to help owners with sensitive issues including understanding euthanasia and how to help children deal with the death of a much-loved pet.

The launch of the service comes as a survey of 1,011 cat owners showed that three-quarters of them believed society underestimated the impact a death of a cat has on its owner. The research – conducted in July 2016 – also showed that: •Over half of all owners believed that making the decision to have their cat put to sleep would intensify their feelings of grief
Nearly 60 per cent of cat owners would describe themselves as being 'very' or 'extremely' upset by the death of their cat
A quarter of cat owners would expect their grieving process to take up to a year after losing a cat
Over a third of owners believed there was not enough support for owners to deal with the death of their cat
Over 40 per cent of cat owners said that, during the grieving process, they would find it supportive speaking to someone who is not a close friend or family member
When asked how they would feel talking about their grief over a deceased cat, a fifth of people said they would feel afraid of being seen as 'over-reacting' or like people wouldn't understand, while one in ten said they would feel embarrassed or afraid of how others would respond
TV Vet Emma Milne, welcomed the service and said it was good news for both owners and veterinary professionals.

She said: "As a vet and a lifelong pet owner I have experienced the loss of pets from both sides of the consulting table.

"People who don't have pets often find it difficult to understand the level of grief that comes from losing a pet but to animal lovers they truly are part of the family.

"When I lost my last cat, Brian, at the age of 17, he had been with me through marriage, divorce and the births of both my children. He was a huge part of our lives. I think the new Cats Protection grief service will be a great source of comfort to many owners and help them through these difficult times."

Manager of the service, Nick de Bruxelles, said: "Grieving for a pet is not necessarily just about death – quite often, the process begins when a cat reaches advanced old age or when their health begins to decline and euthanasia needs to be considered.

"It can be incredibly difficult for owners to make that final decision to have their cat put to sleep, and we often hear from owners who feel guilty and distressed from having made that choice, despite it being based on veterinary advice.

"Grief can also extend to owners whose cats have gone missing or to those who have been forced to rehome their cat. However it occurs, saying goodbye to a much-loved pet can be incredibly difficult for people of all ages.

"Cats are generally long-lived and cherished pets and the loss of one can bring significant challenges. There are many emotional hurdles, but owners also have many practical questions – such as what to do with the body of their pet, and this can compound their grief.

"Our service is designed to help owners move forward and find the best way to remember their pet."

As well as the support line and information guides, Cats Protection also offers a memory wall on its website, where owners can pay tribute to their pets, and a page where people can offer support to other upset cat owners.

To find out more, please visit www.cats.org.uk/grief or to speak to a volunteer on the Paws to Listen phone line, call 0800 024 94 94. The line is open from 9am to 5pm, Monday to Friday excluding bank holidays.

Cats Protection is the UK's largest cat charity, helping around 200,000 cats every year through a network of over 250 volunteer-run branches and 32 centres.
~ Ends ~
For more information or a photo, please contact Michaela Phillips at Adastra Media by email on michaela@adastramedia.co.uk or phone 07740 305 918
Notes to Editors:
A survey of 1,011 current or previous cat owners was carried out by Atomik Research on behalf of Cats Protection in July 2016.
Cats Protection is the UK's leading feline welfare charity and helps around 200,000 cats each year through its national network of over 250 volunteer-run branches and 32 centres.
Cats Protection's vision is a world where every cat is treated with kindness and an understanding of its needs.
Cats Protection's registered charity number is 203644 (England and Wales) and SC037711 (Scotland). Founded as the Cats Protection League in 1927, the charity adopted the name Cats Protection in 1998. We ask that you use the name Cats Protection when referring to the charity in all published material.
More information about the work of Cats Protection can be found at www.cats.org.uk