A charity has launched an appeal to find kind-hearted people who can play a vital role in helping cats get back on their paws.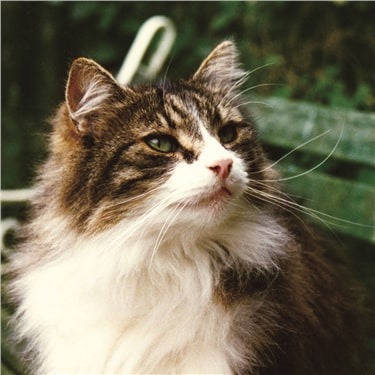 The Blandford & Sturminster Newton Branch of Cats Protection is entirely run by volunteers who support essential cat care work.
The branch is currently seeking people to fill a number of roles including: Homing, manning the helpline, publicity and supporting cat fosterers.
They are also looking for volunteers to work in its shop in Wimbourne.
Branch coordinator Kate Bevan said: "Volunteering for Cats Protection is a fun and rewarding experience, particularly if you have a skill that would benefit the charity or would like to develop new skills by taking on a fresh challenge. Our volunteers gain a great deal of satisfaction helping cats get a second chance in life.

"We work hard to match people's skills, interests and time availability to the roles on offer so if you have something to contribute, please get in touch!"
Roles required:
Homing Officer is a vital role which provides the first port of call for people wishing to adopt a cat. Duties include arranging home visits and ensuring the right cat goes to the right home.
Helpline and lost and found volunteers are on hand to answer the phone, responding to a range of cat-related queries. Cats Protection also keeps a record of lost and found cats in the local area with the aim of reuniting as many local cats as possible with their owners.
The publicity volunteer is responsible for placing weekly adverts in local press for cats ready for rehoming, monitoring and updating social media pages and liaising with other volunteers about any other publicity required.
The fostering support role entails helping an experienced fosterer in taking care of cats, including delivering supplies, vet visits, pen cleaning and of course cat cuddling!
The shop in Wimbourne is on the lookout for volunteers who can help organise stock, serve customers or who have a flair for visual merchandising.
As well as the defined roles, the branch is always looking for new volunteers to help directly or indirectly with cats. There are many different ways people can help including fundraising, helping at events, collecting food donations or knitting blankets.
No previous experience is necessary and the charity will provide plenty of assistance and support.
To speak to someone about the roles available please call 01258 858644.
A video about volunteering for Cats Protection can be found here: http://bit.ly/VolunteeringforCP
~ Ends ~
For media enquiries please email blandfordcats@outlook.com or call 01258 858644