Cats Protection is looking to recruit a group of new volunteer education speakers to promote responsible pet ownership in London.
As volunteers for the UK's leading feline welfare charity, education speakers have the important role of preparing cat owners of the future by delivering fun and engaging education workshops within schools and community groups. Three volunteers are needed for the roles, which will cover various areas within the M25.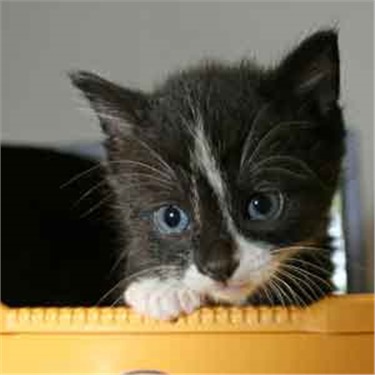 The successful volunteers will deliver pre-prepared talks to both adults and children to help spread messages around feline welfare with the volunteer speakers acting as the voice of cats in their local communities.
Each talk for schools is curriculum-linked and all talks are interactive and fun, covering a variety of topics, such as cats' needs, senses, communication, body language and the role that Cats Protection plays in society.
Cats Protection's Community Education Officer, Jonathan Ramsden, says; "We are looking for volunteers with good communication skills, confidence in public speaking and of course a love of cats. The ability to interact with children is especially important, as they are the cat owners of the future and building their understanding and knowledge will help us make the world a better place for cats. The Education team provides training and all the resources needed to support our volunteers in their roles.
"Last year our volunteer education speakers delivered talks to over 31,000 people and we are keen to build on this."
Lots of information, including lesson plans and classroom resources for teachers, can be found here: https://education.cats.org.uk/
Anyone interested in applying for one of the Education Speaker roles should contact Jonathan by emailing Jonathan.ramsden@cats.org.uk or calling 07585 402 881.
~ Ends ~
For media enquiries please email media.office@cats.org.uk or call 01825 741 911.