Anglia Coastal branch of Cats Protection has clocked up 1,000 cats rehomed in just five years.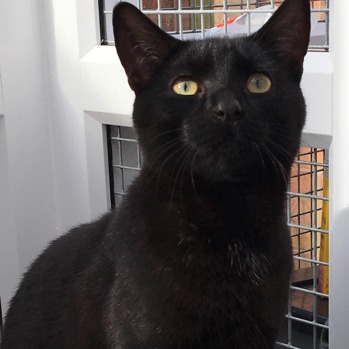 That's an annual average of 200 abandoned and stray felines since black kitten Odin was the first to be rehomed in 2015.
The 1,000 lucky cat to be matched with his new family is Monty, a nine-month-old black kitten, who came to the branch as a young stray.
"He's adorable and settling in so well,' said Michelle Hannon, who rehomed Monty, now renamed Arthur. "It's like he's been with us for ages. He's happy, purring all the time. He's definitely going to be the boss of our other pets. He's not phased by them one little bit."
Cat Welfare Coordinator Christine Cutts has been with the branch since it opened its doors. "To achieve such a tremendous result is the culmination of a lot of hard work by all of the branch members,' she said.
"It is a great feeling and a fantastic achievement to be a part of helping these cats into new loving homes, supported by a fantastic bunch of volunteers. We have rehomed a staggering 271 cats so far this year, bringing our tally to 1,007, and we're not finished yet.
"Some of the cats have come into our branch in a bad way, and to know that they are now happy and much loved by their new owners is very special to me, and I'm looking forward to helping get homes for our next 1,000 cats."
Linda Holland, the East Anglian branch's acting Admin Coordinator with more than 25 years' of experience in Cats Protection said: "Without the help and support of our wonderful volunteers and the general public we would not have been able to achieve so much in just four short years.
"Putting the right cat into the right home with the right family can be difficult when we have so many different personalities in both people and cats, but our rehoming officers rarely get it wrong. We are also on hand to advise and support to help cats settle into their new homes."
The branch's valuable work continues. If you are interested in rehoming a cat or kitten please check their website to see further details of the cats currently available: https://www.cats.org.uk/waveney
For a photo or more information, please contact Cats Protection's Media Office by emailing media.office@cats.org.uk or phone 01825 741 911.