A Hollywood-style happy ending hopefully awaits a litter of kittens who were born just days after their mum arrived at Cats Protection's Mansfield Adoption Centre.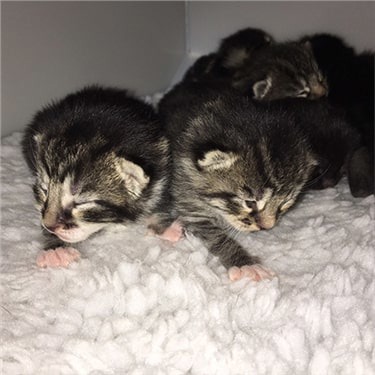 Mum Nala gave birth to seven kittens who have all been named a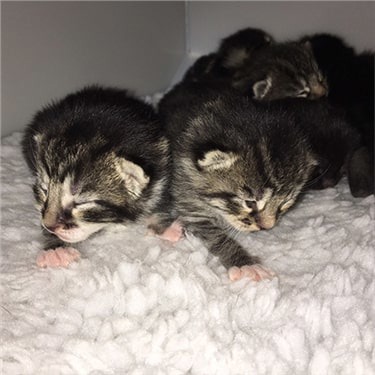 fter characters in The Lion King - Mufasa, Rafiki, Zazu, Pumbaa, Shenzi, Azizi and Sarabi – just in time for the release of the new film.
Disney has remade its classic animation into a live action extravaganza, with Donald Glover, Seth Rogan and Chiwetel Ejiofor lending their voices to the CGI-created characters.
Nala - named after the fearless lioness in the movie who is voiced by Beyonce - came into the centre after her previous owner realised he could not care for a pregnant cat.
Like her namesake, Nala the cat has shown great resilience taking care of her large brood, who rely on her for everything. It will take at least eight weeks for them to become independent from mum so the centre is not taking any homing enquries for them at present.
"Nala has been an absolutely great mum; friendly, loving and caring for her bundles of fur, who are a mixture of tabby and black and white," said deputy centre manager Jordan Lee.
"Once the kittens reach two weeks old, our staff and volunteers will be on hand to start a programme of socialisation, getting them used to humans, so they will eventually be confident enough to be rehomed."
While The Lion King septuplets are not ready for rehoming, the Mansfield Adoption Centre has plenty of other cats who are looking for new families, from kittens to more mature moggies who are looking for quiet homes where they can settle in.
Anyone interested in rehoming a cat can visit the Mansfield Adoption Centre in Mansfield Road, Warsop, between 1-4pm every day except Tuesdays, ring 01623 845846 or go to their website at https://www.cats.org.uk/mansfield
Cats Protectionis a national network of around 250 volunteer-run branches and 36 centres that help around 200,000 cats and kittens each year.
~ Ends ~
For media enquiries please contact media.office@cats.org.uk or call 01825 741912.