A litter of kittens have had a lucky escape after being rescued from a skip at a business premises in Welwyn Garden City.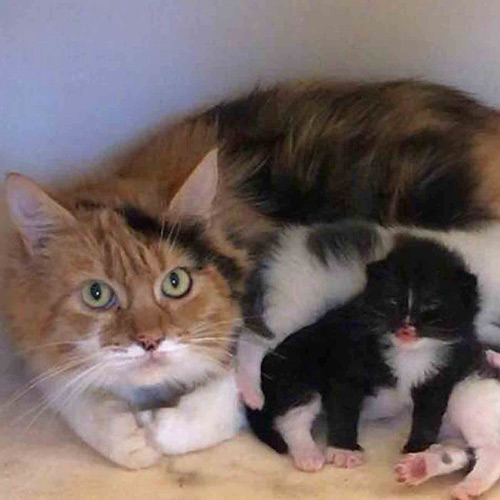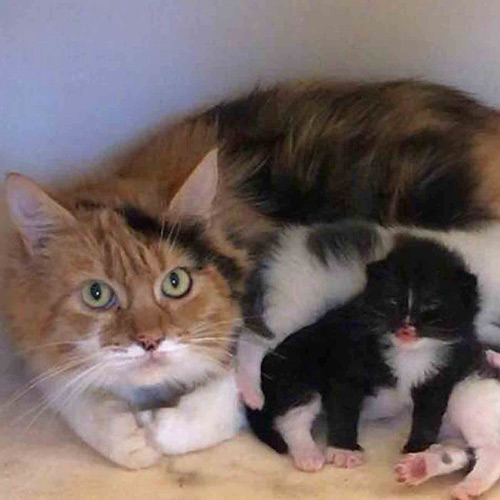 On Friday 2 August, volunteers from Cats Protection's Welwyn & Hatfield Branch were contacted after fiveone-day-old kittens were spotted in the skip just minutes before it was due to be collected.
The charity is appealing for donations to help cover the costs of emergency veterinary care that has so far cost around £250.
The black-and-white and grey-and-white kittens were lucky to have been spotted in time but worryingly, there was no sign of the mother.
With the kittens being just one day-old, volunteers knew that finding the mum was crucial, as the kittens were too young to be separated.
Dedicated volunteers spent the next four hours waiting for the mother, named Skippy, to return so they could trap her.
Volunteers from the charity can only assume that Skippy, who was not microchipped, sought refuge in the waste container before giving birth to her litter of kittens.
Once in the Cats Protection's care, the kittens were given some much-needed TLC in a foster home but sadly, one kitten, who was struggling to feed properly, passed away at just 10 days old.
"One of our dedicated fosterers had to hand-rear the poorly kitten, who we named Hamish, by doing hourly tube feeds throughout the day and night in the hope that he would gain strength. Sadly, despite all our efforts, he passed away at just 10 days old," said Carolyne Smith, Branch Coordinator at Cats Protection's Welwyn & Hatfield Branch.
"Now at around two weeks old, the remaining four kittens and Skippy, who's thought to be only a year old herself, are on the road to recovery.
"We've named the kittens Hodgepodge, Mishmash, Knickknack and Trinket. The total cost of their treatment, medication and after care, has so far cost more than £250. Anything people can donate to help cover this cost will be hugely appreciated and will go a long way to helping."
It will be a while before Skippy and her kittens will be ready for homing but the branch has plenty of other felines currently waiting to find their forever homes that can be viewed here: www.cats.org.uk/welwynhatfield/adopt-a-cat
Anyone wishing to make a one-off donation to the kittens' care should visit the branch's website at: www.cats.org.uk/welwynhatfield
Any funds raised above the centre's target will be used to help other cats and kittens currently in the care of the charity's Welwyn & Hatfield Branch.
~ Ends ~
For media enquiries please contactmedia.office@cats.org.uk or call 01825 741 911