Rescue cat Sophie - who's been looking for a new home for more than a year - has been dubbed the most unlucky cat in the West Midlands.
Sophie, a tortoiseshell, first came into the care of Cats Protection's Halesowen Branch in December 2017 after her owner sadly died.
She was adopted in January 2018, but her new owner had no choice but to return her to the branch a month later as she didn't get on with their existing cat.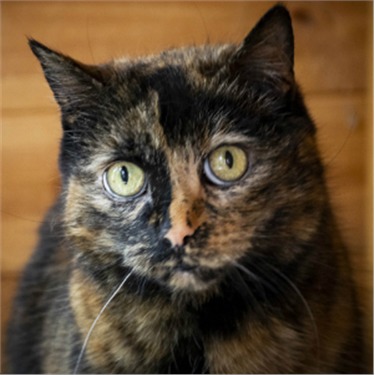 Sophie (8) then went missing from a second new owner's home two weeks after they adopted her in April 2018.
Chairman of Cats Protection's Halesowen Branch Sue Widdows said: "We all hunted high and low for Sophie for weeks, but there was no sign of her. We'd given up hope that she'd ever be found.
"Six months later, out of the blue, we received a call from a lady who had found a thin and very hungry cat in her garden.
"We asked her to take the cat to a vet to see if it was microchipped so the owners could be traced, which she did – and it was Sophie! We think she'd been living outside and fending for herself."
But Sophie's bad luck continues - because she was missing for so long, her previous owner has adopted another cat and can no longer keep Sophie.
So Sophie is – again – on the lookout for her forever home.
"We think Sophie's the unluckiest cat in the West Midlands – but we really hope her luck is about to change," said Sue.
"Sophie would best suit a quiet home with no young children or other pets.
"She's lovely natured and just wants a home where she can live out her days and where someone will love her."
If you're interested in adopting Sophie and giving her the 'happy ever after' she deserves, please call Branch Welfare Co-ordinator Dave Widdows on 07913 301 788.
-Ends-
For further information or an interview, please contact Cats Protection's Media Office on 01825 741 911, at media.office@cats.org.uk, or @CPMediaTeam on Twitter.