Cats Protection hopes Hereford residents are feeling the "Marie Kondo effect" as it appeals for donations of items to sell from its brand new charity shop in the town
The Netflix show Tidying Up With Marie Kondo sees the Japanese author help families clear their homes of clutter by asking then to only keep items that "spark joy".
The Cats Protection charity shop in High Town, Hereford, will be accepting donations from Monday 4 March 2019 and will be open to customers soon.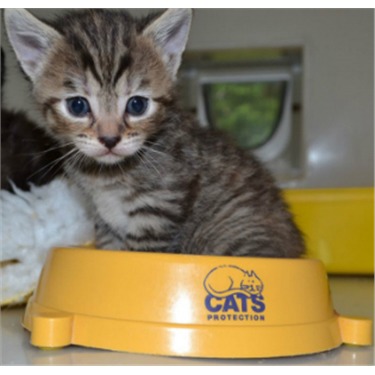 Area Retail Manager Nicki James said: "I'm sure there are lots of people in Hereford - including fans of the Netflix Marie Kondo show - who've been inspired to tidy and declutter their homes.
"We hope they'll consider donating everything that they don't want to their brand new Cats Protection charity shop!
"We're looking for clothes, footwear, accessories, household goods as well as bric-a-brac and books.
"Funds raised by the shop will help raise money to help and rehome cats, including those at Hereford's Cats Protection Adoption Centre, so we hope people will see us a cause worth supporting."
The new Cats Protection shop is also in desperate need of cat-loving volunteers who can help with sorting, hanging, steaming and pricing clothes ready for the shop floor, setting up eye-catching displays in the shop and serving customers.
Nicki said: "We're keen to meet anyone who would like to volunteer at the shop. Although experience in a retail environment would be helpful, it's certainly not required as we will provide plenty of help and support materials.
"By sparing just a few hours a week it can make a huge difference to cats in need. It's also a great way to make new friends. Tea, coffee and biscuits are also supplied!"
Shop opening hours will be between 9am and 5pm on Monday to Saturday and 10am to 4pm on Sunday. Donations can be dropped off between these times.
The shop will generate funds to support the charity's work helping around 200,000 cats each year through a national network of more than 250 volunteer-run branches and 36 centres.
Anyone with queries about donating goods to the shop or volunteering should call Nicki James on 07794 009878.
-Ends-
For further information or an interview, please contact Cats Protection's Media Office on 01825 741 911, at media.office@cats.org.uk, or @CPMediaTeam on Twitter.