A cat charity is urgently appealing for kitten food to help feed the vast numbers of young felines it is anticipating will come into its care during the rest of the summer and early autumn.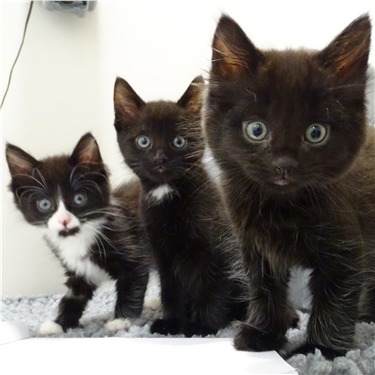 Cats Protection's Mitcham Homing Centre has so far rehomed over 60 kittens this year and believes that this is just the tip of the iceberg. Staff are expecting many more litters of kittens to end up in their care over the next few months.
"We've seen lots of kittens come into our care this year already and are expecting a kitten boom over the next months as the warm weather arrives", said Rosie King, adoption centre manager.
"Kitten season puts a massive strain on our resources which are already stretched at this time of year. We are doing our best to cope but, like any charity, our resources are limited.
"Any donations of kitten food will be hugely appreciated and will be a massive help to feeding many hungry mouths."
Donations of kitten food can be dropped off at Cats Protection's Mitcham Homing Centre. It is open Thursday to Saturday 11am to 5pm, Sundays 11am to 4pm and Tuesdays 12pm to 8pm (by appointment only after 5pm).
Anyone wishing to donate towards cats and kittens in the care of Cats Protection's Mitcham Homing Centre can do so by texting MITC to 70577 to donate £5. To make a smaller or larger donation, people can visit: www.cats.org.uk/mitcham/support-us
Rosie added: "As little as 20p will feed a cat or kitten for a day, £5 could pay towards a veterinary health check for a kitten and £10 can help provide specialist milk to keep a litter of orphaned kittens alive."
More information about Cats Protection's Mitcham Homing Centre, as well as cats and kittens needing homes, can be found here: mitcham.cats.org.uk/and the centre can be contacted by emailing mitcham@cats.org.uk or by phoning 03000 120 285.
~ Ends ~
For media enquiries please email media.office@cats.org.uk or call 01825 741 911.