How we treated Fusa's ear polyp and found her a loving new home.
This post has been written by our Newbury & District Adoption Centre
Beautiful Fusa arrived at the Newbury & District Adoption Centre as a stray with cat flu symptoms and a very obvious head tilt. She had a serious ear infection which was affecting her balance, causing nausea. Antibiotics and ear treatments didn't help to alleviate the symptoms.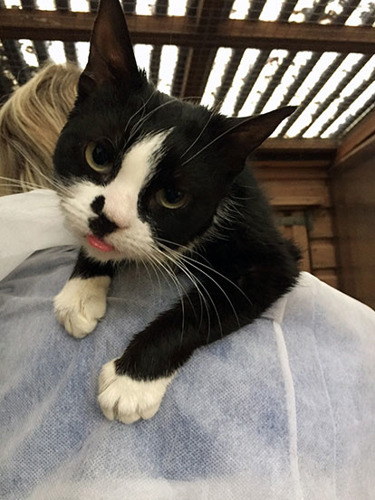 X-rays revealed the problem was a polyp causing all the symptoms, meaning that scans and treatment were needed. So we set up a JustGiving page to appeal to cat lovers to help Fusa and other cats in need, to receive the treatment they deserve.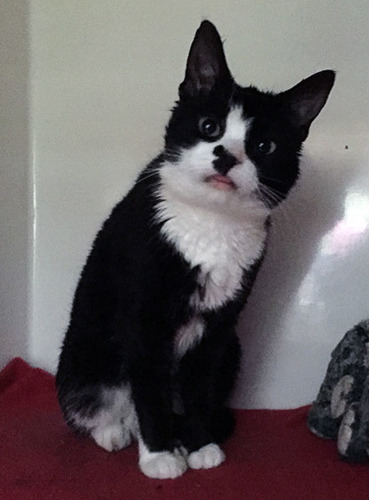 Unbelievably, we smashed our target within 24 hours! We were so overwhelmed and grateful for everyone's generosity.
Our little lady had her operation in December and she spent many weeks in a foster home with our Cat Care Assistant Adele where she had dedicated care. She had a long recovery ahead, longer than originally thought, but we are so happy that Fusa received the treatment she deserved and got all the love and care she needed. Fusa improved over time and became so much more relaxed as she felt better.
We're so pleased to be able to tell you that she found a happy home in February with a lovely couple.
Here she is going home with her new owner and settling in their home.