Hearts and homes needed for these long-stay cats this Valentine's Day.
Doesn't everyone deserve to be loved on Valentine's Day?
These poor cats have been in the care of Cats Protection for months and months, overlooked by prospective adopters while others are chosen and taken to new happy homes.
A spokesperson for the charity said: "It's a complete mystery why these cats have not yet been adopted as each of them has a wonderful and unique quality to offer. A host of research also shows that owning a cat can be good for the health and happiness of people of all ages and from all walks of life. Owning a cat can make men more attractive to women, help children to feel more confident about themselves and provide older people with companionship."
Can we find these cats new homes?
Sooty
Friendly Sooty came into our care last August with her three kittens. While the kittens have found new homes, Sooty is still waiting for the right person to come along! She is currently living in Gosport in Hampshire. To offer her a home please call 02392 582 601.
Tia
Tia came into the care of our Central Aberdeen Branch about a year ago as the result of a break up. She needs someone with a lot of time and patience but once you have earned her trust she will make a fantastic companion. Anyone who is interested in Tia should call 01224 740 699.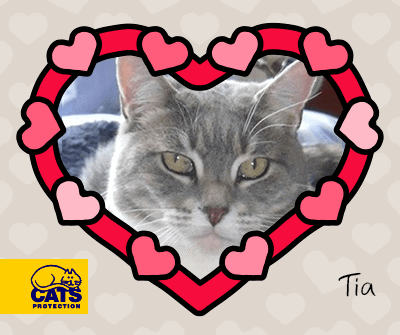 Fleur
One-year-old Fleur from Shepton Mallet, Somerset has sat in her pen for six months. She's playful, affectionate and looking for a home where she can be the only pet. To adopt Fleur please call 01749 850 660.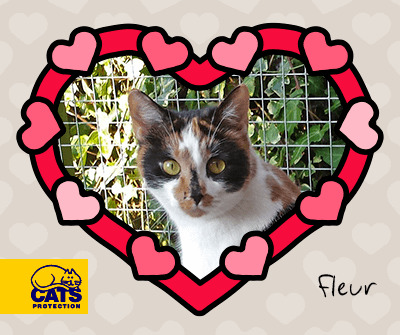 Sammy
Two-year-old Sammy from Wolverhampton has been with Cats Protection since March 2014. He has an inquisitive mind and likes to follow his fosterer around to see what she's up to! He has some special health needs, the care of which is quite straightforward. If you'd like to adopt Sammy, please phone 01902 651 173.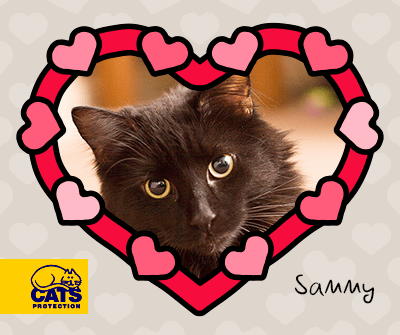 Winnie and Nelson
Found as strays, eight-month-old Winnie (female) and Nelson (male) have been living at our Chelmsford & District Adoption Centre since July. They're not very confident so patience and sensitivity from the right owner will go a long way. To give them a home call 01245 478 389.
There are thousands more cats like these in desperate need of new homes so if none of these lonely hearts are in the right area of the country for you, please visit www.cats.org.uk/adopt-a-cat and enter your postcode to find a cat near you needing a home.