How to ensure your cat gets the care they need while you're away on holiday.
Getting set to jet off somewhere special? If you've got a holiday planned, you might already be preparing for what will happen to your cat while you're away. Cats prefer not to travel and often find journeys stressful, even if they don't necessarily show it, so taking your cat on holiday just isn't an option!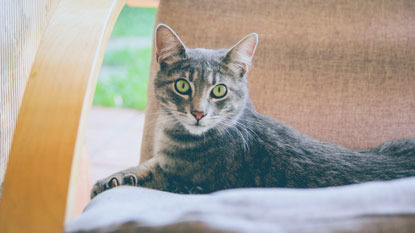 Cattery or cat sitter?
There are two choices: booking your cat into a cattery or getting a cat sitter, and there are benefits to both. To make your decision (and holiday) hassle-free, here's our top tips on what to do with your cat when heading off on your next getaway.
Cattery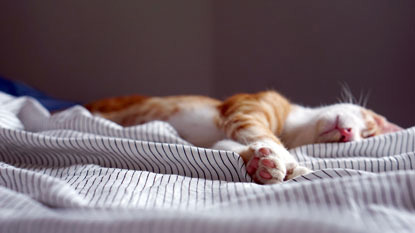 If you're opting to send your cat to a cattery, it's important to start looking for one in plenty of time. Many catteries will need booking well in advance and you'll need to make sure you've found a place that best suits you and your cat. It is also important to book in with your vet to get your cat's vaccinations up to date, as well as flea and worming treatment, before you go on holiday.
Visit the cattery, take a look around and keep the following in mind:
is the cattery licensed with a local authority? You can ask to check the license if you're concerned
are there double doors or a 'safety corridor' in place to make sure the cats can't escape and go missing?
does your cat have the choice to be separate from other cats in their own private pen? Cats often don't like direct contact with other cats as it can make them feel stressed
are the pens clean and safe as well as well-insulated and warm?
have you discussed your cat's individual requirements, particularly if they have any medication that needs administering during the time you'll be away?
Top tip
You could always ask about bringing familiar food, cat litter and a comforting item that smells of home with your cat for its stay. It may help them settle into their strange environment.
Cat sitter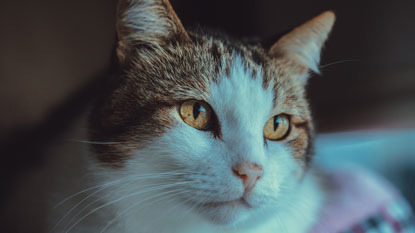 If you want to keep your cat in its own home, getting a cat sitter is the best way to do it. This could be a friend, neighbour or family member or even a professional house sitter. They'll need to be able to visit at least twice a day to make sure your feline companion is safe, secure and well-fed. As cats are used to their own environment, keeping them in their own home means they're less likely to be stressed. Before you leave for your holiday, keep the following tips in mind:
leave emergency contact details to hand in case your cat sitter needs to call you while you're away
ensure your cat sitter also has the details of your cat's vet, in case they fall ill or are injured
make sure there is enough cat litter to be used over the course of the time you'll be away
leave enough food to keep your cat well-fed, as well as clear instructions on how and what your cat needs to eat
leave your cat sitter with details of your cat's medication, particularly if it needs to be administered
TrustedHousesitters

If you're looking to get away this summer and want to leave your cat in the comfort of your own home, don't forget you can use TrustedHousesitters. The world's largest and most trusted house sitting network, we've partnered with them to receive a donation with every sign up.
TrustedHousesitters connects pet owners with verified sitters who care for your home and your cat for free in exchange for accommodation.
TrustedHousesitters are offering an exclusive 25% off membership until the end of June, with Cats Protection receiving a donation with every sign up. Simply sign up here, using the code SUMMERCAT25.