The finalists of this year's National Cat Awards have been announced today – who will be top cat?
Our ever-popular awards to find the nation's favourite felines are coming up and it's fair to say that we're a tad excited...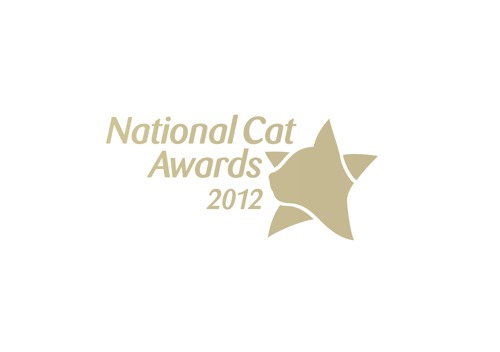 The preparations are gathering pace and the excitement is growing in anticipation of what promises to be a day to remember; the finalists of our National Cat Awards sponsored by Verdo Cat Litter have been announced!
Three cats have been named in each of our five categories. The shortlist includes one-eyed puss, Midge, who became a movie star; William who not only survived a vicious dog attack, but also found his way home; Leo who thwarted a would-be burglar and Charley who saved his diabetic owner's life.
We are now less than a month away from the ceremony which will take place at The Savoy in London and, quite frankly, we can't wait for the big day! With some amazing stories of feline friendship, bravery and heroism, a top location and celebrity supporters all lined up, we're confident that it'll be a fantastic celebration of cats.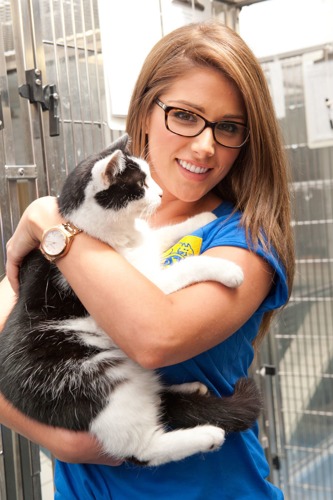 Our celebrity judges include model Lucy Pinder
Our celebrity judges – including comedian, Ed Byrne, and model, Lucy Pinder – will announce the winners of our five categories – namely Best Friends, Hero Cat, Most Incredible Story, Outstanding Rescue Cat and Celebrity Cat – before the ultimate winner is revealed.
Previous winners of the overall title have included 'moggy midwife', Marmite, who helped his owner through a difficult pregnancy and Tee Cee who could detect when his epileptic owner was about to suffer a seizure.
Our 2006 winner, Tee Cee
Want to keep track of the winners as they are announced? No problem! Make sure you are following @CatsProtection or @CPCatAwards on Twitter and keep an eye out for our hashtag #CPCatAwards on 16 August!
In the meantime, you can read our finalists' stories on the Cats Protection website and watch their videos on our YouTube channel.