Cat owners living in the Saffron Walden area of Essex are being urged to 'Snip and Chip' their cats with help from Cat's Protection's Haverhill & District Branch.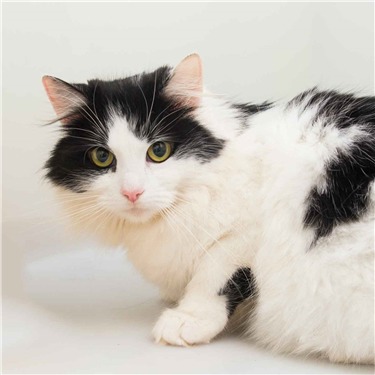 The charity has teamed up with Mercer & Hughes Veterinary Surgeons to offer the procedures free of charge.
With only a limited supply of free Snip and Chip vouchers to give away, Cats Protection is encouraging cat owners to get in touch as soon as possible.
Maria Connolly, Branch Coordinator, said, "We are thrilled to be teaming up with Mercer & Hughes Veterinary Surgeons as without their help, we wouldn't be able to help as many cats.
"We only have a limited number of vouchers and these will be issued on a first come first served basis.
"Microchipping is the most effective way to identify a lost pet and increase the likelihood of a happy reunion if a cat goes wandering. If the worst does happen then the owner can be informed.
"The procedure itself is simple and doesn't cause any harm. Once the chip is inserted, your cat won't even be aware it is there.
"Neutering also has many benefits to protect a pet cat's health by making them less likely to roam, to spray and to fight, and reducing the possibility of contracting life-threatening diseases that can be transmitted by bites and saliva."
Anyone wishing to find out more about the campaign should email contactcats1@gmail.com or call 01440 535131.
More information about Cats Protection's Haverhill & District Branch can be found here: https://www.cats.org.uk/stourvalley.
~ Ends ~
For further information, please contact the Media Office on 01825 741911 or email media.office@cats.org.uk