A charity is appealing for Mitcham cat lovers to think about adopting older felines as two of their senior 'kitizens' have been in care for a combined 138 days.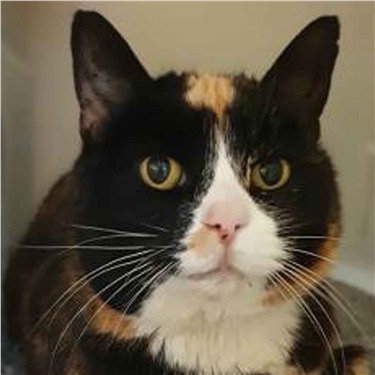 Cats Protection's Mitcham Homing Centre is seeking two homes for Tinker (aged 16) and Lola (aged 10). Volunteers and staff at the centre have noticed that the duo are being overlooked as would-be owners are searching for younger cats.
"Sadly, during kitten season it becomes more difficult to home older cats, even though a grown-up cat will often prefer cuddles and be less likely to run around the home than their exuberant and excitable kitten counterparts, making older cats far calmer feline friends," said Rosie King, Manager at Cats Protection's Mitcham Homing Centre.
"Shy at first, Tinker is an independent cat who enjoys fuss. She'll let you know when she's had enough, though, by taking herself off to another area. She's such a pretty cat who deserves a new start to life in a home where she can be the only pet, with no young children and some outside space to explore.
"Lola is a true lap cat; she is most happy when snuggled on someone's lap enjoying some head rubs and chin tickles. She also loves exploring the outdoors so would need a home with a safe garden. Lola likes all the attention so would prefer to be in a home with no young children or other pets."
For the adoption fee of £75 per cat, all cats adopted from Cats Protection's Mitcham Homing Centre are up-to-date with their vaccinations and flea and worm treatments. They are also neutered, microchipped and covered by four weeks' free pet insurance.
Anyone one interested in adopting Tinker or Lola should call the centre on 03000 120 285 or email mitcham@cats.org.uk
More information about Cats Protection's Mitcham Homing Centre, as well as other cats needing homes, can be found here: https://www.cats.org.uk/mitcham
~ Ends ~
For media enquiries please email media.office@cats.org.uk or call 01825 741 911.