Cat Champions Lisa and Lin Lin took on our fundraising challenge because of their cats Sushi, Wasabi and Mr Jonesy
Each year we invite cat lovers to step out through the month of September with our Nine Mile Challenge – all to raise money to help cats and kittens.
The challenge is to complete nine miles your own way, whether it's one long walk or lots of shorter strolls during the month.
With this year's event just around the corner, we caught up with some of last year's challengers who found a new passion for walking in and out of lockdown.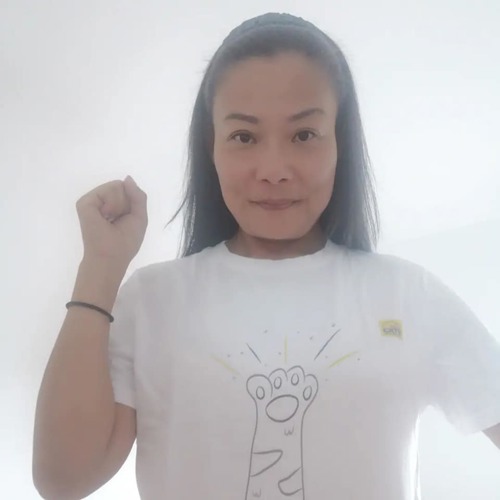 Lin Lin wearing her Cats Protection Cat Champion t-shirt
Lin Lin's first two cats were Tigger and Doa Doa. After they sadly passed away in 2017, she decided to give her love to two rescue cats, Sushi and Wasabi.
"We fell in love with Sushi straight away," said Lin Lin. "She reminded me of Tigger so much. We always say Wasabi chose us, he just knew we were his future mum and dad. Now we are a super happy family of four."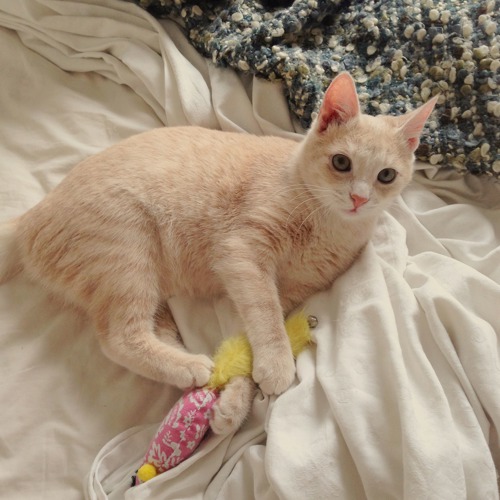 Wasabi
Lin Lin raised over £400 doing the Nine Mile Challenge and found it a very rewarding experience for both the cats and her personally.
"I have given something back to these little furballs," added Lin Lin. "They've given me so much love always. I feel relieved that this money has given hope to a few more vulnerable kitties."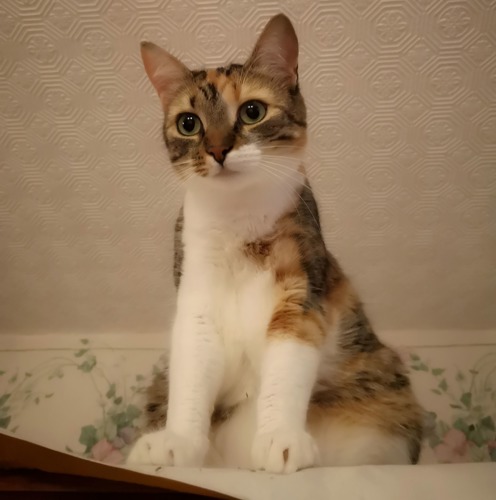 Sushi
"Setting up this goal has given me a purpose, a beautiful distraction. And it's done my physical and mental health wonders!"
Lisa Cooper signed up for the challenge despite recovering from back surgery.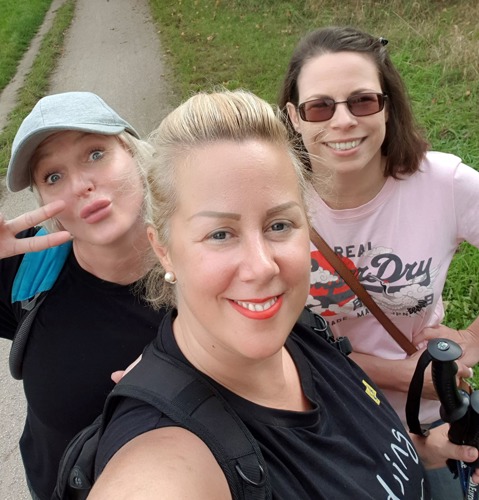 Lisa (centre) and her walking companions
"I had emergency back surgery last year and have a lot of nerve damage in my left leg and only have partial feeling," said Lisa. "I struggle with walking and struggle to do more than five miles at a time so doing nine miles all in one go is a big challenge, but I was determined to do it."
Lisa had recently adopted Mr Jonesy from our Derby Adoption Centre, and the support he received inspired her to raise some funds.
"He had to have his ear amputated due to having a ruptured polyp," said Lisa. "He has taken a little while to settle and I've given him plenty of time and space but he is now turning into a very beautiful, loving boy."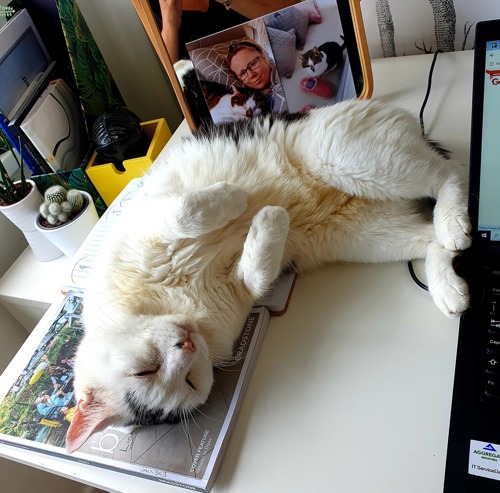 Mr Jonesy
"I have had a couple of cats from yourselves and the love and care you give them is amazing. Also, the support you give to the people who are adopting is excellent with your follow-up call."
Lisa raised £225 for the centre – an amazing amount that will go a long way to help other local cats like Mr Jonesy.
"It's made me feel amazing and that I'm doing good for a great cause."
The Nine Mile Challenge is set to return this September. If you'd like to join in the fun and give cats and kittens another chance at life, you can register now at www.cats.org.uk/9miles