Can you take on nine miles to raise funds for cats?
Cats Protection's Nine Mile Challenge returns this September and the idea is simple – we're inviting you to walk or run nine miles to raise funds for cats and kittens in need.
Last year, an army of cat-lovers from across the country signed up to help local cats and kittens in need – and 2019 is set to see even more adventurers taking on the challenge.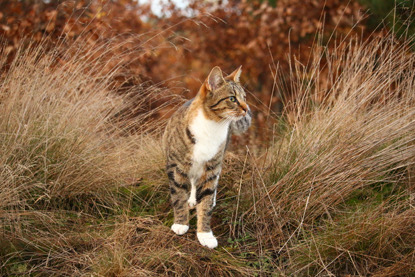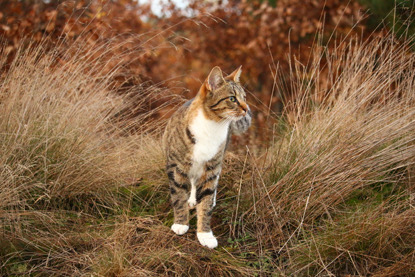 Whether it's a daily jog or one big expedition, you choose how, when and in which location to complete your miles. There's no limit to where your trek could take you!
But just in case you needed any further convincing to take on the Nine Mile Challenge, here are our top nine reasons to make like a cat and roam free…
1. Invest in some me-time 
It's an opportunity to enjoy a change of pace away from the demands of everyday life and take the time to reset and recharge. And as you can spread the nine miles across the month, you can schedule your walks or runs for when you need the mindfulness most.
2. Get back to nature 
What better way to admire the scenery, enjoy the outdoors, spot local wildlife and maybe even stroke a friendly moggie en route! When it comes to getting back to nature, nothing compares to a good old fashioned walk or run – and best of all, it's completely free.
3. Meet new people 
While most cats might prefer to roam alone, there's no reason your walk or run has to be a solo challenge. You could ask your local walking group to get involved, or run with a friend for support. Once registered, you'll also be invited to join our Nine Mile Facebook group where you can share suggested routes and fundraising tips with fellow trekkers and runners.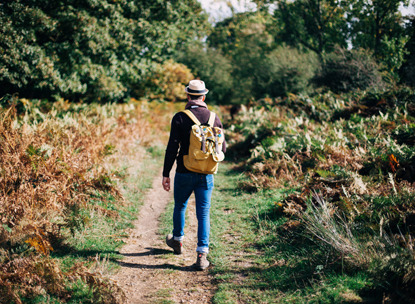 4. Boost your mood 
It's been well documented that aerobic exercise like walking and running can help to increase the serotonin levels in your brain. The effect of this is reduced stress and a boost to your sense of wellbeing, meaning the Nine Mile Challenge might even make you happier.
5. Help the environment 
Swap your wheels for walking boots, or trade the tube for your trainers – for one week in September, why not walk or run to work instead? By turning your commute into the challenge, you'll not only be helping cats but also doing your bit towards saving the planet.
6. Get some fresh air and exercise 
From heart health to bone strength, there are almost too many physical health and fitness benefits to list, but you can rest assured that whether you choose to run or walk the distance, it all counts. Mobile apps like Strava, Map My Walk or Run Keeper can be useful to help you track your route, speed, steps and record those all-important miles.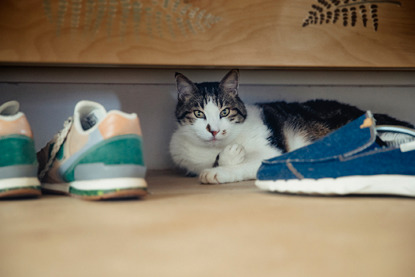 7. Enjoy the long summer days 
We often see an Indian summer in September so, just like a cat, enjoy being outdoors and make the most of the weather before winter comes. By soaking up the sunshine, you'll help to top up your vitamin D levels and give your immune system a welcome boost too.
8. Explore a new area near you 
It's the perfect excuse to roam further afield than your usual walk to work or jog through the park. Research a new route and you might even discover a local beauty spot you never knew existed. Organisations like the National Trust have some great recommendations for walks in your area.
9. Feel good about helping cats 
Your legs may be aching and you might have a blister coming on, but just think of how amazing you'll feel knowing that your steps will help cats and kittens get back on their paws. You can be proud of being a fantastic fundraiser and a real #CatChampion!
So what are you waiting for? Dig out your trainers and register for the Nine Mile Challenge now!