A digital Easter egg hunt.
Fancy winning an Easter goody bag full of Cats Protection goodies?
We've created a fun Easter egg hunt on our website. To take part, you need to find the answer to a simple question by searching around the site.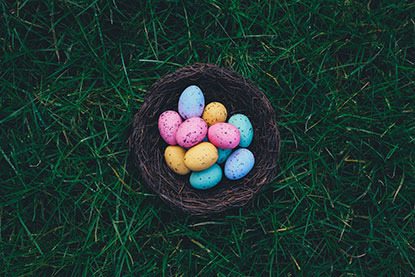 The question is:
What age does Cats Protection recommend you neuter your cat?
Go to www.cats.org.uk and start looking for the answer!
When you find the answer, you should also spot the 'Easter egg' which contains a link through a contact form to enter the competition.
The competition is open for entries from 2pm on Thursday 24 March 2016 and closes at 10am on Tuesday 29 March 2016. To read the terms and conditions, visit https://education.cats.org.uk/
Happy hunting!