Christmas cards for cat lovers – free to download
Feline festive already? With Christmas just around the corner, you'll no doubt be making preparations. Today is Christmas Card Day and to celebrate, we've put together three free printable cat Christmas cards, designed especially for cat fans. Spread festive joy and support Cats Protection at the same time!
Choose from our three designs (or perhaps opt for all three!), download them and print them out before giving them to your nearest and dearest.
Do you know someone with a cat that has a fancy for festive food? Our 'turkey' Christmas card is perfect for knowing cat owners. Seeking something sweet? Wish your loved ones a 'Meowy Christmas' with a cute greeting.
Alternatively, if you're celebrating your first Christmas with a new feline pal in your home, how about downloading and printing our 'forever home' card especially for your cat? They're sure to appreciate it – at least until the treats arrive.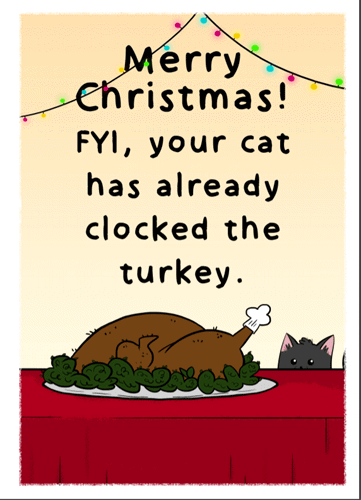 Download the turkey design card.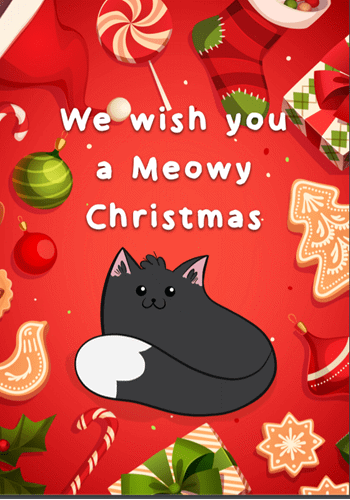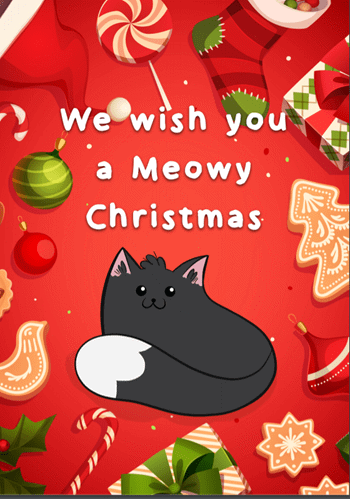 Download the meowy design card.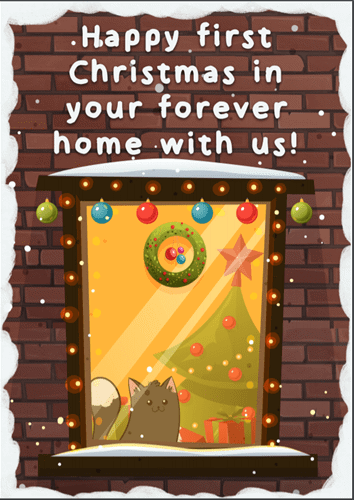 Download the forever home design.

Keeping your cat safe during Christmas
Concerned about your cat climbing the Christmas tree or are you considering a cat sitter if you're going away during the festivities? Our guide to all things cats and Christmas is on the website now.
Find out more about cat-proofing your Christmas tree, how to avoid poisonous plants and how to reduce your cat's stress while the house is overflowing!
For more advice, go to our Looking after cats at Christmas page.