The launch of Black Cat Awareness Day.
We've been working on an exciting new project...
You've probably noticed that it's been more than a little bit on the quiet side on here lately. This is because we have been working hard behind the scenes on something. Something big, in fact. Want to know more about our grand plans? We'll assume that's a yes!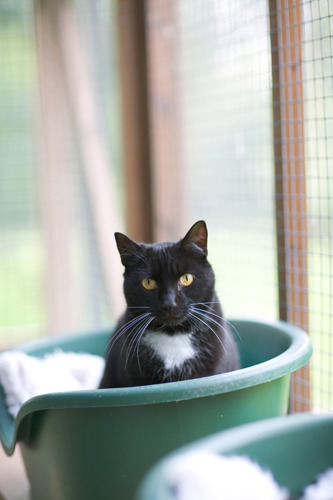 On Thursday 27 October, we will be holding a Black Cat Awareness Day. The reason for this is simple: black cats account for around 20 per cent of those in our care and, for whatever reason, often take longer to find new homes while their would-be adopters plump for torties, tabbies and gingers.
To really get people's attention, we will be running a social media campaign on that day, but we need your help to make it a success! We want to see a show of solidarity for these misunderstood felines so are inviting supporters to help us raise awareness of their plight by joining in.
We'll reveal all a little closer to the big day, but in the meantime, please consider following us on Facebook and Twitter – we're going to need as many of you on board as we can get!