Tiny, dirty kitten rescued from a rubbish tip.
Pitifully thin and grubby, Duke was found wandering around a council rubbish dump in autumn 2011.
A veterinary check revealed there was nothing seriously wrong with him; his hard lifestyle had simply taken its toll.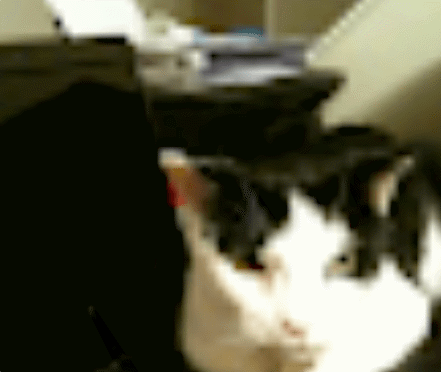 Duke has a new life, thanks to CP
Cared for by Fosterers from our North Hertfordshire Branch, Duke started to rebuild his strength.
Before long, Sophie and Ed contacted the branch. The pair were looking for an older, laid-back cat and they were told about Duke.
"He wasn't cute exactly," says Sophie of her first impressions, "but his personality shone through. I knew he was the cat for us."
Duke was rehomed with Sophie and Ed last year, and the couple has since moved to rural Norfolk. "We have a big garden and he's found a million-and-one hiding places," says Sophie. "He seems very happy here."

To help CP assist more cats like Duke, click here.