Cats Protection partners with The Donkey Sanctuary and welcomes our new residents: donkeys Twinkle, Holly and Star.
Today the National Cat Centre in Sussex welcomed three donkeys to the site as part of a partnership with The Donkey Sanctuary, based in Sidmouth, Devon.
Twinkle, Holly and Star, who have been in the care of The Donkey Sanctuary since 2012, are now settling into their new paddock, where neighbours will include the 150 cats currently looking for new owners.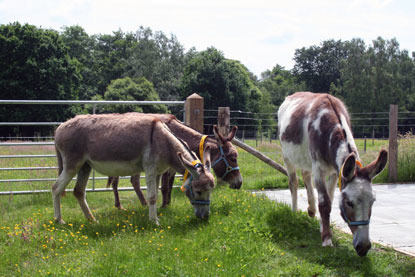 Our Head of Operations Tanya Vigus said Cats Protection is thrilled to welcome the donkeys to the site, in a rural location in the Ashdown Forest.
"Cats Protection is very pleased to be partnering with The Donkey Sanctuary, which does so much work both in the UK and abroad to protect and care for donkeys," she said.
"We are always keen to work alongside other animal charities which share our beliefs and hopes for a better world for all animals.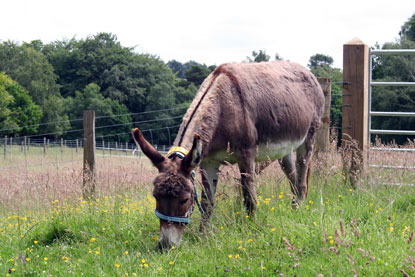 "We're thrilled to welcome Twinkle, Star and Holly to our headquarters and we know they will be much-loved by both visitors and staff alike.
"We very much hope that the partnership will promote the respective rehoming schemes of both charities."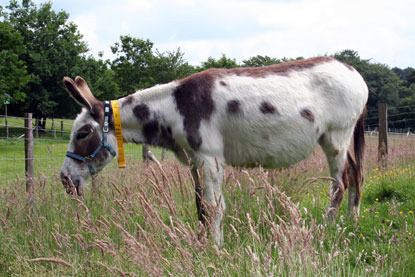 The Donkey Sanctuary's Welfare Adviser for Sussex Mark Kerr, said: "These lovely three donkeys had quite a challenging start to life before coming in to our care and now that they are fully recovered I am delighted to see them settling in to their new home. They're such friendly, inquisitive donkeys that I know they will adore the attention from all the animal-loving visitors at Cats Protection.
"A number of our Donkey Sanctuary farms in Devon have also rehomed much-loved cats from Cats Protection and they are really popular with visitors and staff."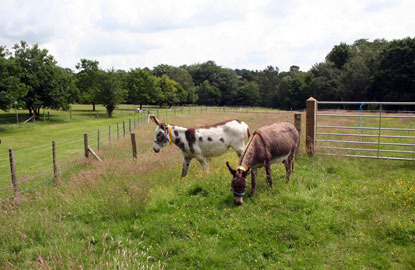 Our National Cat Centre is home to the UK's largest cat rehoming centre. A popular local attraction, the site also includes a nature trail, café and shop, so the donkeys are guaranteed lots of visitors.
You can watch a video of the donkeys' arrival here: