Eight-year-old girl's cycling fundraiser for cats.
Eight-year-old Hallie Leborgne from Eastbourne is a self-confessed crazy cat lady, so when she decided to take on an equally crazy cycling challenge, she knew which charity to support.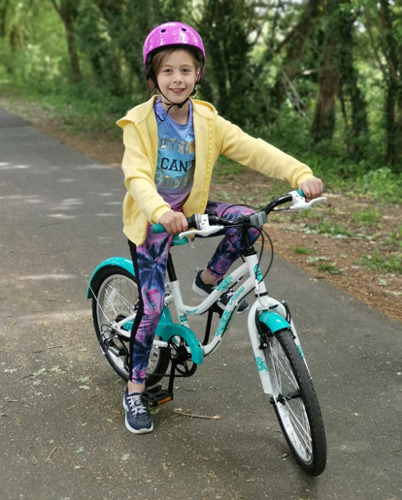 Hallie ready to complete her crazy cycle
Hallie set herself the ambitious task of riding her bike 48 kilometres from Eastbourne to Heathfield and back again.
After an already gruelling practice ride of 30 kilometres, on 5 July she was ready for the main challenge and completed it in an amazing five hours and 36 minutes.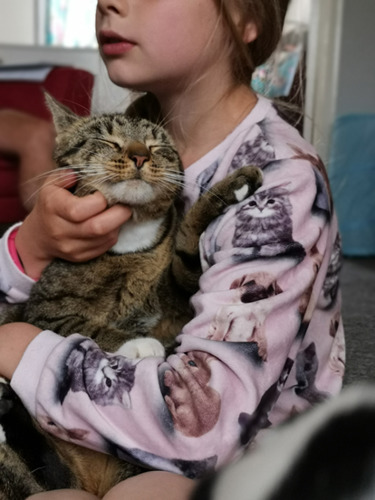 Hallie with her cat Bonnie
Kind sponsors helped her raise a fantastic £245 for Cats Protection, which will go towards helping the thousands of unwanted moggies in our care before they find new homes.
"I have loved cats since the day I was born," said Hallie. "My first cat was called Mr Harry Cat, he was a ginger tabby. He used to follow me everywhere and follow me when I rode my scooter around my street. I even have a book about him.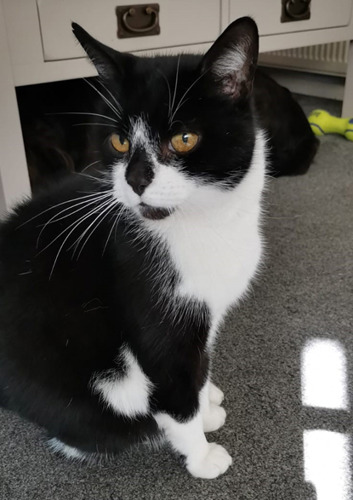 Hallie's cat Mallie
"I now have a tabby cat called Bonnie and a black-and-white cat called Mallie. They often sleep on my bed.
"I love cats so much my mummy calls me the crazy cat lady. I have cat bedding, cushions, clothes, ornaments and many more cat things.
"I am doing this cycle so I can raise money for Cats Protection because I love cats and I want to help them as much as I can."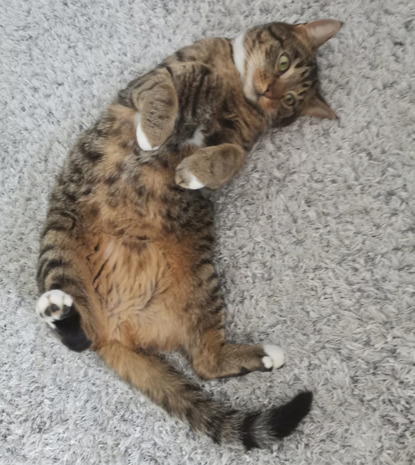 Bonnie showing off her lovely tummy
If you'd like to complete your own crazy challenge for Cats Protection, our Nine Mile Challenge is back this September! Last year, hundreds of cat-lovers went roaming across the country to raise vital funds for cats.
Join the fun this year and get active by walking, running or cycling nine miles to help give cats and kittens their lives back.
You can complete the challenge in your own way, so whether you do one big trek or a daily ride, your miles will help cats in need get back on their paws.
Registration is open now at www.cats.org.uk/9miles so make like a cat and roam free!