How our fabulous fundraisers have adapted their challenges during the COVID-19 lockdown.
From trekking the stairs at home to running a marathon on the driveway, our super supporters have continued to be #HereForTheCats during lockdown.
But fundraising isn't limited to sporty challenges. Here's how four Cats Protection supporters have put the fun into fundraising with their own unique activity ideas…
Stefanie's purrfect pawtraits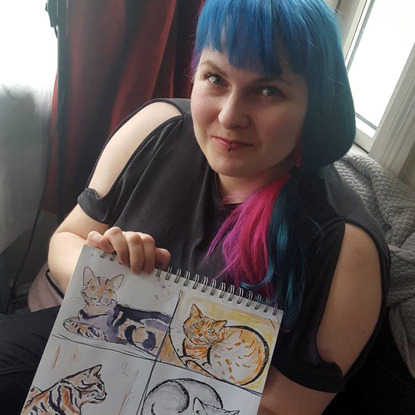 Creative cat-lover Stefanie decided to use her artistic talents to raise funds for Ferndown Homing Centre with a drawing challenge. She completed 26 cat illustrations in just under five hours, raising £70 for the centre. Stefanie's own rescue cat, Teddy, 'helped' by meowing encouragement and keeping her feet warm.
"Being a little out of practice drawing, I didn't realise how long it would take me to finish up 26 images! I started off with some practice cat-shape drawings and then moved on to attempt some proper pawtraits of my own. By the end I was tired, but so happy I had finished."
Lottie and Tom's game changer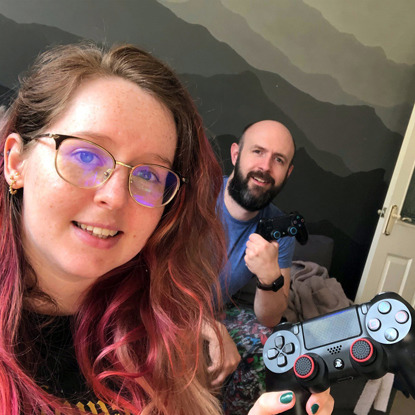 Gaming fans Lottie and Tom chose to combine their passion for video games with their love of cats by taking on a gaming marathon in aid of Bridgend Adoption Centre. After playing continuously for over 24 hours, the duo had raised an incredible £170 for the centre and the cats and kittens it takes care of.
"We adopted our gorgeous cat Yuki from the centre and she is such a delight, we love her to bits, even though she can be mega sassy sometimes! After our challenge we obviously both felt exhausted, but we were also really proud of ourselves and grateful to everyone who had donated."
Leanne and Daniella's dino dance-off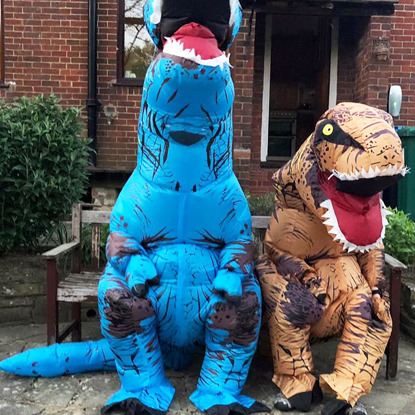 Twin sisters Leanne and Daniella dreamt up a dancing challenge with a difference. Inspired by social media star Ralph the Rex, the duo decided to hold a dance-off in fancy dress as T-Rex dinosaurs. They live streamed the challenge on Daniella's Twitch channel and the pair raised more than £300 for East Surrey Branch.
"To know that our wacky idea managed to raise some funds is overwhelming. You never know if your idea will appeal to others, so the fact that people were willing to give money for two cat lovers to look a bit silly is fantastic!"
Aidan's litter pick with a difference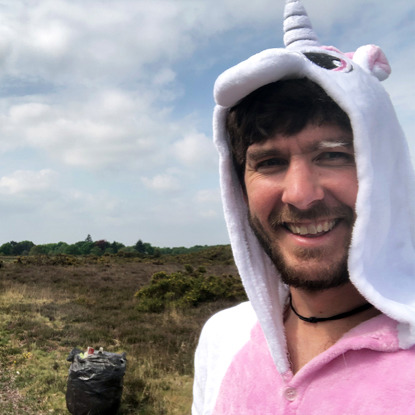 Animal lover Aidan decided to tidy up his local area while raising money to help cats in need by taking on a fancy-dress litter pick walk. After turning heads in his unicorn onesie and collecting two bin bags full of rubbish, Aidan had raised a brilliant £270 in aid of Ferndown Homing Centre.
"The unicorn fancy dress was a spur of the moment decision on the morning of the challenge and a poorly thought through one given how hot it was! I thought it would be a great way to help support the centre and maintain the incredible facilities they have for their rescued cats."
For more ideas, inspiration and advice on how to raise money your own way for Cats Protection, visit www.cats.org.uk/support-us/fundraise-for-cats-protection