Kittens currently available for rehoming from Cats Protection.
A post from our volunteer guest blogger, Shonagh Staten
Kittens – what's not to love about them? Adorable, comical balls of mischief, they enhance your life by just watching them express their sheer energy and then pass out suddenly because they've run out of steam.
Yet every year, animal shelters throughout the UK dread kitten season; just a little. It's not because they don't adore cats, but because there's so many to adore that don't have homes…
Because of this, many Cats Protection branches have extended the vouchers available from their neutering campaign to low income households, instead of just offering assistance to people on benefits.
As well as population control, there are massive health benefits to getting your cat neutered. Here are just a few:
Females are less likely to develop mammary cancer when neutered
Males will be unable to develop testicular cancer if neutered
Females are not at risk of infection such as pyometra (infection of the womb) when they've had the op
Males that are neutered are less likely to develop prostatic disease
Pregnancy and birth carry their own risks to the female
Neutered cats are at less risk of infection with FIV and FeLV, spread through fighting and mating behaviour
If your cat is old enough to be neutered, look into getting the operation done as soon as possible. You never know, you may just be saving their life.
Cats Protection recommends that pet cats are neutered at four months of age or younger, before they begin puberty, to prevent unplanned pregnancies. It's a fallacy that female cats should have a litter before being neutered yet this belief leads to the birth of thousands of unwanted kittens each year. Find out more about neutering.
Here are some of the cats throughout the UK who came into Cats Protection care while expecting, or are only kittens themselves:
Betty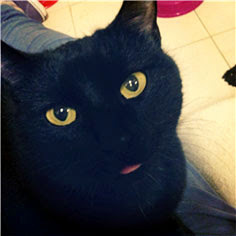 Betty came to Wolverhampton Cats Protection heavily pregnant. She's since given birth to six healthy kittens and she and her young will be looking for their permanent homes when Betty has finished maternity duties.
Freya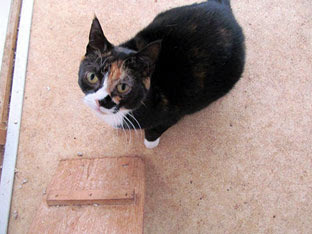 Freya came to Chiltern Cats Protection expecting. She's five years old and her litter of eight kittens survived and have now been rehomed. Freya herself is sadly still looking.
Sox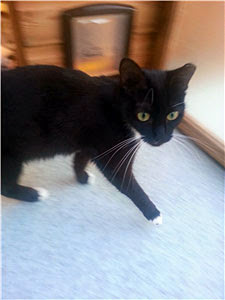 Both Sox and her sister, Gizmo came into the care of the Atherton & Wigan Metro Branch of Cats Protection ready to give birth any day. Between them, they are currently nursing nine kittens that will all need homes when they're old enough. Sox and her sister have fortunately already been reserved.
The Barn Babies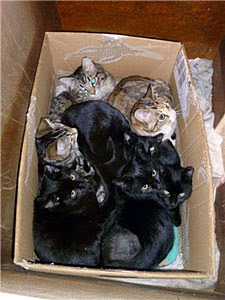 These little ones, currently in the care of Framlingham & Saxmundham were discovered living wild in a garden. Sadly, their mother was the victim of a road traffic accident and didn't survive.  As these kittens started their lives outdoors, they've not had an awful lot of human interaction at a crucial socialisation period, so would be quite happy living somewhere with barns or stables.
Hazel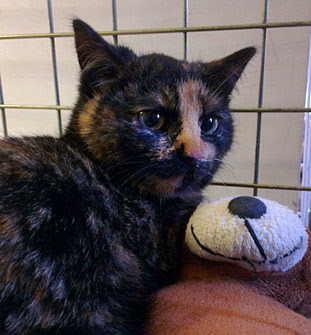 Hazel is around 13 weeks old and was also found outside, after being left to fend for herself. She's a friendly little lady, indicating she has lived around people previously to coming to the rescue. Hazel is at present in the care of the Basildon, Brentwood and District Branch of Cats Protection.
Adopt a cat
At Cats Protection we have over 6,200 cats and kittens in our care at any one time, all looking for the perfect home.