Kittens born with extra toes and impressive moustaches
Two kittens born with a rare genetic condition causing them to have extra toes on their paws are being cared for at Cats Protection's North London Adoption Centre.
Eleven-week-old sisters Boots and Mittens have more than the usual 18 toes, thanks to the inherited condition known as polydactyl.
Boots has an extra toe on each of her four paws
Boots has 24 digits, with an extra toe on each paw, and Mittens has 22 digits, with an extra toe on each of her front paws.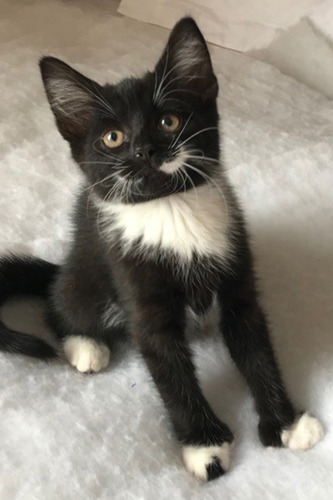 Mittens has an extra toe on each of her front paws
The kittens were handed into the centre with their three other black-and-white siblings, Scout, Tux and Kisses, and there is some impressive facial hair among the litter. Mittens, Kisses and Tux in particular have some rather dashing moustache markings!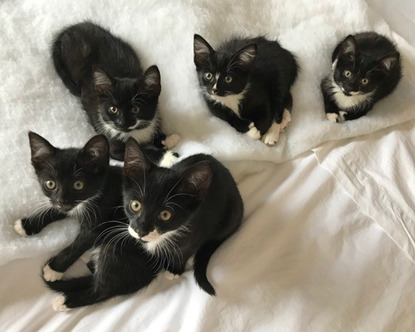 Boots, Mittens, Kisses, Scout and Tux arrived with their mum Mira
"Although Boots and Mittens may look a little unusual, the extra toes do not affect their health in any way," said Jen Harris, Manager at Cats Protection's North London Adoption Centre.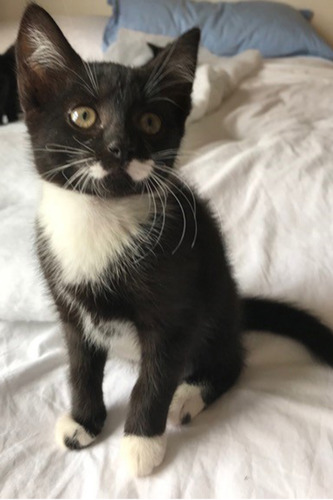 Kisses has a very stylish moustache 
"There is a legend among sailors that polydactyl cats used to be ship's cats and the extra toes helped them climb the rigging.
"It's a nice story, but these cats do not have a greater climbing ability. It's neither an advantage nor a disadvantage – just an unusual quirk of nature."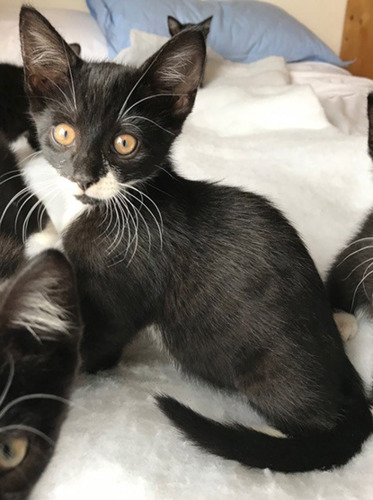 The dashing Tux with fine facial hair 
Although not common, polydactyl cats and kittens can be found across the UK. It is a genetic condition that, in the majority of cases, causes no harm to the cat whatsoever. Some polydactyl cats have just one extra toe on each paw but some can have two or even three extra on each foot. If a polydactyl cat has kittens, there is a good chance some of her kittens will also have the condition.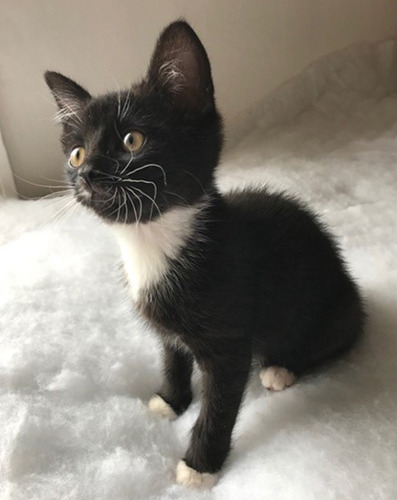 Little Scout has found a new home
Scout, Tux, Kisses, Mittens, Boots and their mum Mira have already found new loving homes, but if you would like to donate towards the cost of their care, you can do so by texting NLDN to 70577 to donate £5. Alternatively you can make a smaller or larger donation via the Cats Protection North London Adoption Centre's website.
Visit our Adopt a Cat page to find cats looking for homes in your area.