How gifts in wills help cats like Proton and Electron
Proton (pictured) and his brother, Electron, are currently being looking after by our Horsham & District Branch.
They're in a pen which was built earlier this year thanks to a very kind individual who remembered Cats Protection in their will. The new pen is more spacious and the door is wider which helps fosterers when transporting cat carriers. The pen has already provided a comfortable temporary shelter for several cats before they were adopted by loving families and taken to their forever homes.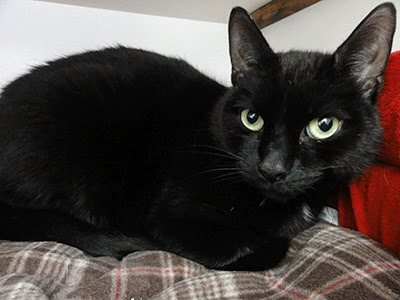 Proton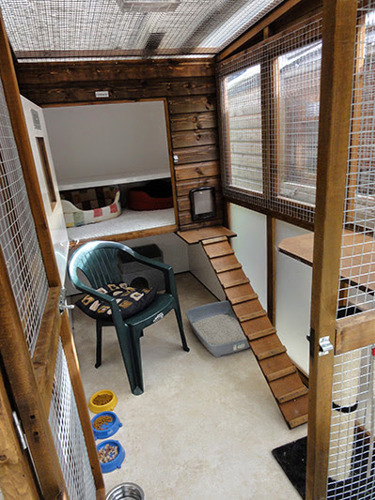 The branch's new pen
As pleased as we are with the new pen, current residents Proton and Electron would really like a permanent home! They would make lovely pets for the right owners. They were originally in a flat where they had lived for all their lives and had limited human company. Despite this, they are happy cats and are quite affectionate, but would prefer a home with no children under 12. Anyone interested in homing Proton and Electron should contact Homing Officer Lesley on 07805 654 881 or adoptacat@hotmail.co.uk
Every gift we receive helps change the lives of cats like Proton and Electron. More than half the cats we care for are here thanks to the kindness of people who remember Cats Protection in their wills. It's 'Remember a Charity in your Will Week' – what better time to think about leaving a legacy that could help cats for years to come?
If you would like to find out more about how gifts in wills help the cats in our care, and how you could remember Cats Protection, then please visit https://www.cats.org.uk/cats-blog/leaving-legacy-to-cats-protection