Gifts in wills are vital for Cats Protection – without them we would struggle to help the thousands of cats that desperately need our help.
So let's dispel the myths and establish the facts.
Myth 1: Charities would be fine without gifts in wills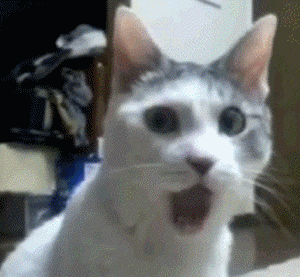 GIF via Buzzfeed.
NO – not at all. Gifts in wills are absolutely vital to charities and many would struggle to do the work they do without them. Here at Cats Protection for every two cats we help, one of them is cared for thanks to the kindness of people who remember our work in their wills. Without these amazing people we would only be able to achieve half the life-saving work we do every day.


Myth 2: Surely only rich and famous people can afford to leave a legacy to charity?
GIF via GIPHY
Again this is simply not true; in fact the majority of the kind gifts that UK charities receive from legacies are from people just like you. At Cats Protection we are incredibly grateful for every gift we receive, no matter what the size. Even the smallest gifts help us to provide cats with food, a warm bed, veterinary attention and most importantly of all, find them a loving home.
Myth 3: I can only leave a sum of money in my will
GIF via GIPHY
Leaving a sum of money, also known as a pecuniary gift, is only one of several types of gift you can make in your will. For example, some people prefer to leave a percentage of their residuary estate instead. This means that they can ensure that their family and friends are taken care of and then leave a percentage of what's left of their estate to a charity they care about. If you'd like to find out more about some of the different types of gifts please see our legacy Q&A.
Myth 4: Only people without children remember charities in their wills
GIF via GIPHY
Of course it is incredibly important that you make sure that your family and friends are taken care of in your will and Cats Protection completely understands this. However, many people decide that once they have made provision for their family they would also like to leave a gift to the charities that have been important to them in their lifetime.
Myth 5: Wouldn't a donation now be better than a gift in my will?
GIF via GIPHY
We are incredibly grateful for every donation we receive as we are only able to continue our vital work caring for abandoned and unwanted cats and kittens with the ongoing generosity of our supporters. The benefit of a gift in your will is that it costs you nothing during your lifetime and won't affect you now, but will one day make a vital difference to the lives of countless cats and kittens allowing you to continue supporting our work long into the future.
Myth 6: I already have a will and it'll be too difficult and expensive to change it now
GIF via GIPHY
It really doesn't have to be! In fact if you would like to add a gift to Cats Protection to your existing will you can do so very easily with one of our codicil forms. Simply download the form here. We do recommend that if you're doing anything involving your will you seek professional legal advice – to make sure that it is all done correctly!
Myth 7: I don't need to think about my cat's future when making my will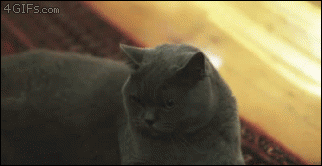 GIF via Buzzfeed
Here at Cats Protection, if you have a cat, we encourage you to think about what might happen to them in the event that you were to pass away. We offer a free service called our Cat Guardians service whereby, once you've registered, we promise to take in any cats you have at the time of your death and care for them for as long as it takes to find them a loving new home. There's lots more information on our Cat Guardians pages.

It may be that you have already discussed this with a friend or family member but have you considered what might happen if circumstances change and they are no longer able to care for your cat after your death? Some people register with Cat Guardians, as a 'plan B' in case this happens.
Fact: I can find out more about remembering Cats Protection in my will today
GIF via GIPHY
Yes, you can! There's lots more information on our website about gifts in wills; on these pages you can also download our free information booklet or, if you prefer, you can request a copy to be sent to you in the post.

Gifts in wills are vital for Cats Protection, without them we would only be able to help half the cats and kittens that desperately need us now and in the future.