Homemade keyring charms made by schoolgirl are raising money for Cats Protection
Cats Protection's Exeter Axhayes Adoption Centre has received a kind donation for the cats in their care from local schoolgirl Evie Carpenter, who has been raising money by selling homemade keyring charms.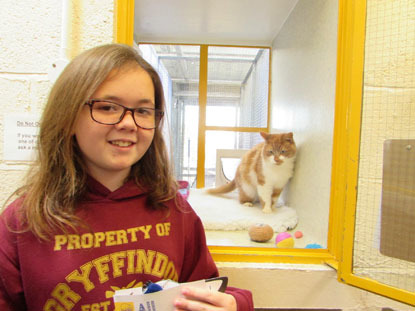 Evie meeting the cats at the Exeter Axhayes Adoption Centre
Eleven-year-old Evie got the idea for her colourful Little Charmers when she visited a craft fair with her aunt and saw a stall selling bright and colourful beads. She said: "I decided to buy some beads to try and make my own keyrings. It was really fun and relaxing and so I asked my aunty to get lots more beads. When I got to sell my charmers at the school fête, they sold really well and all my friends bought them – even my head teacher bought one!"

Evie's Little Charmers keyring charms
Evie soon started selling her keyrings on her Facebook page and has so far raised £50 for the Exeter Axhayes Adoption Centre. In December 2017 she visited the centre to hand over the first donation and got to see some of the cats the money will help.
"I wanted to donate some of our money to Cats Protection because we got our cat, Bobble, from there and because cats are really lovely and cuddly," said Evie. "I wanted to help them while they are waiting to find their homes. I am going to make some more cat charmers and for every one I sell I will donate money to Cats Protection."
To find out more about Little Charmers, visit Little Charmers Gifts on Facebook and follow @LilCharmers on Twitter.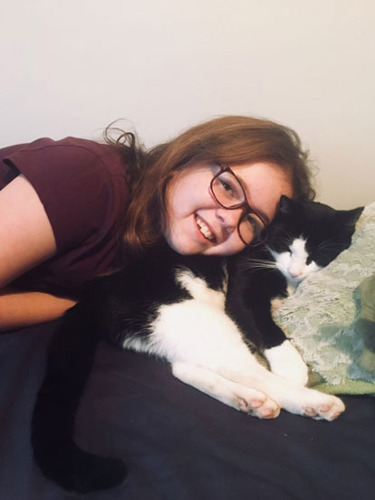 Evie and her cat Bobble