The Virgin Money London Marathon is in its 36th year with more than three-quarters of competitors running for a good cause. Since its creation in 1981, more than £830m had been raised for charity by London Marathon competitors.
We've very pleased to say that we have 14 cat lovers running the London Marathon 2017 to raise funds for Cats Protection. One of our dedicated supporters, Debbie Hunt is taking part on behalf of the newly-formed North Bristol Branch.
"I have four beautiful cats and love all animals," says Debbie. "My cats are my furry inspirations to run for Cats Protection and are very lucky to have their forever home and be very loved. I want all cats and animals to have a home and feel safe and loved, so being able to help local kitties in Bristol is perfect."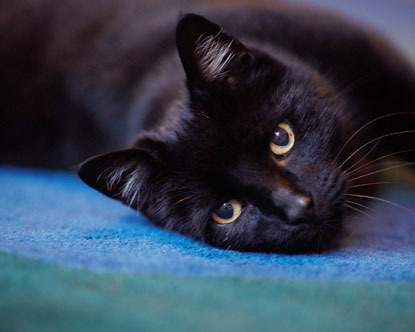 Debbie's cat Bob. Photo: Carly Wong at The Pet Collective
Debbie is a seasoned marathon runner, having run four in the past, two of which were for animal charities, so knows how much preparation is involved. She's running around four times a week and also doing classes, free weights and cardio at the gym.
"[The hardest bit will be] getting through miles 18–20, tiredness and any pain. I need to break the race down into chunks and use visualisation to get through. Not forgetting to enjoy the race!"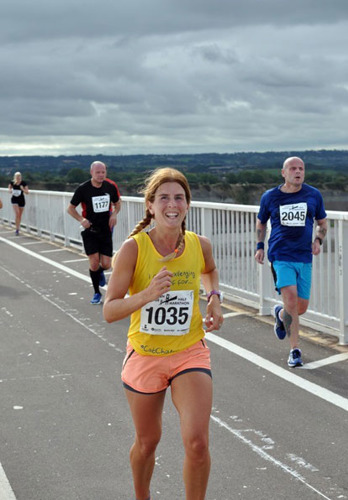 Debbie's an experienced marathon runner
To anyone else who is considering a challenge event on behalf of Cats Protection, she says: "Go for it, no hesitation. It's a once in a lifetime opportunity, so grab it with both hands!"
Debbie's aiming to raise £1,750 for her local branch – you can show your support by donating here.
Another plucky supporter who will be running the marathon for Cats Protection is Jessica Webb, who is hoping to raise £1,500 for our Canterbury & District Branch.
"The London Marathon is a challenge I've always wanted to have a go at," Jessica explains. "My two cats are my first ever pets and I absolutely adore them! Seeing how much animal abuse there is nowadays I feel passionate about helping abused and neglected kitties and cats."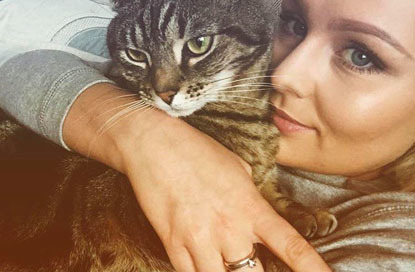 Jessica and cat, Tiger
Jessica's job is very active so she's integrating exercise into a lot of her fundraising. "I'm a dance teacher at several local schools so cake sales galore have proven the best fundraiser with the children. I am looking to do a raffle and a friend wants to do a Zumbathon for me after the marathon, so the fundraising will continue into July."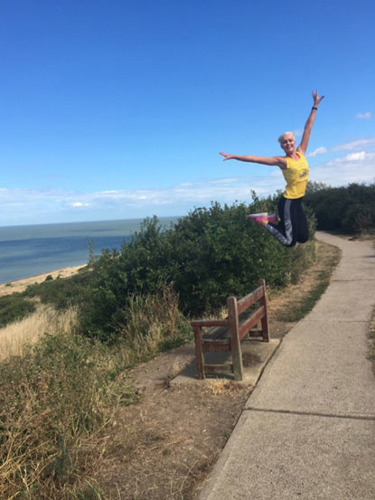 Jessica's looking forward to running the London Marathon!
Despite being nervous about completing her first-ever marathon, Jessica is looking forward to celebrating afterwards.
"The sense of pride when I finally get to race day surely will be one of the best feelings ever!"
If you'd like to support Jessica, you can donate here.
Both ladies have fundraising pages on Virgin Money Giving, which will claim gift aid on Cats Protection's behalf where the donor is eligible.
Join the team in 2018
Want to be part of the #CatChampions team in 2018? We have nine gold bond places for Cats Protection supporters to run the Virgin Money London Marathon on behalf of the charity to raise vital funds to help the cats and kittens in our care. You can of course nominate a local branch or centre to support. Find out more here.
We also welcome runners taking part in any local or national event and at any distance. If you have your own place in a run and would like to support Cats Protection please get in touch events@cats.org.uk