Overweight cat Sophie needs to lose nearly half her body weight.
New Year is a time for making resolutions and Sophie the cat has been set two new challenges for 2018; lose weight and find a new home.
The black-and-white moggy is in the care of Cats Protection's Warrington Adoption Centre and weighs around 6kg – 50% more than the recommended weight of an adult female cat (4kg). Staff at the centre are helping her to beat the bulge and hope that a new owner will soon come forward to help her reach her goal weight.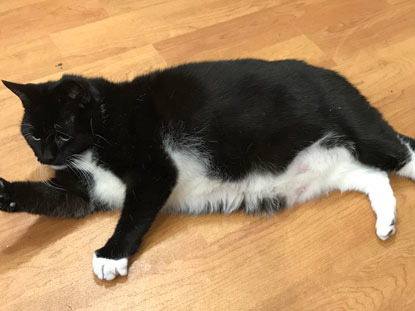 Sophie came to Cats Protection late last year after her owner passed away
"Overweight cats like Sophie are at significant risk of developing complications such as diabetes or arthritis so it's important we slim her to a healthy body weight as soon as we can," says Sonia Scowcroft, Warrington Adoption Centre Manager.
"Sudden crash diets are not healthy for cats so it's a journey that can take many weeks and we are hoping to find her an owner who can continue her on her special diet. Sophie is friendly and lively and she would make a great pet for any family."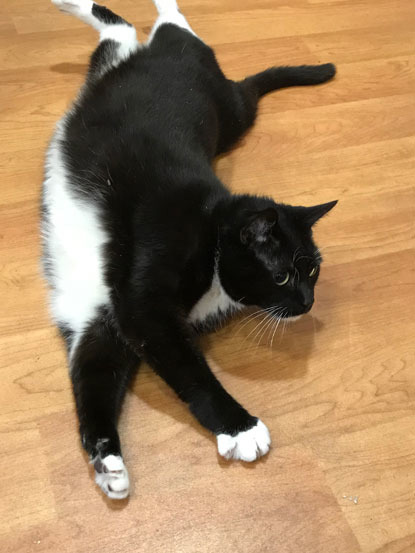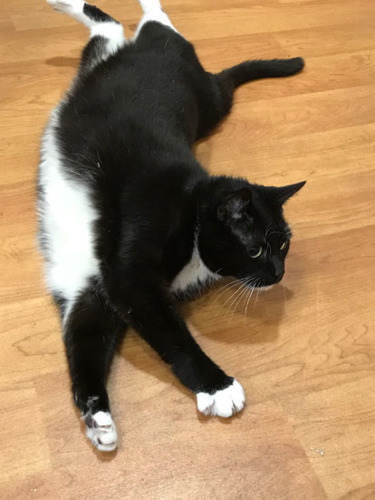 Can you give Sophie a home?
If you have a tubby tabby at home, you could make them a 'Mew Year's Resolution' of their own. Sonia said: "There is a tendency to overfeed cats out of love, habit or a desire to make them feel part of the family but it's important to consider the harm this may be causing to cats.
"Since many cat owners will be starting out on a diet or fitness plan for the New Year, this is a great time to ask your vet if your cat could do with losing a few pounds too."
Top tips for feeding your cat
Feed your cat a reputable pet food which includes everything they need to stay healthy and stick to the manufacturer's recommended feeding amount
Avoid giving your cat fatty foods such as cheese and chocolate. Many cats cannot digest cow's milk and chocolate contains a compound that is toxic to cats
Only give treats that are specially formulated for cats and consider your cat's total calorific intake so that their other food is reduced accordingly
For more advice on feeding your cat, take a look at our handy guide.
If you would like to give Sophie a home, please contact the Warrington Adoption Centre on 03000 12 06 12. To view other cats ready for adoption, please visit our adoption page.