The finalists of the National Cat Awards 2017!
Here are the 15 finalists for this year's National Cat Awards, which celebrate the extraordinary tales of survival, heroism and companionship in the cat world.
Sponsored by PURINA® for the sixth year, the competition celebrates the achievements of the country's fearless felines and miraculous moggies.
Last year's winner, Tink, took top prize after judges heard of her heroism in raising the alarm and saving her family from a house fire.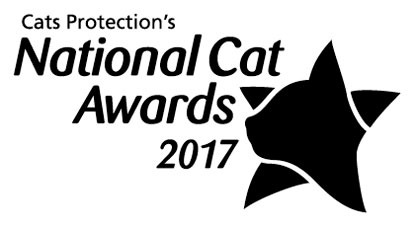 This year's finalists include:
Lily – a deaf cat who saved her owners life by waking her up during an episode of severe obstructive sleep apnoea
Missy – a cancer-surviving cat who supports a couple recovering from a car crash
Mittens – who comforts an autistic girl who is also coming to terms with being diagnosed with a brain tumour
Nala – who has helped to support her owner recovering from a knife attack at work
Pixie – who alerted her owners that their 15-month old daughter was choking 
Tilly – helps her 21-year-old owner deal with several disabilities and who is awaiting amputation of her left leg
Kate Bunting, Cats Protection's awards organiser, said: "The National Cat Awards celebrate the comfort, support and joy cats bring to people's lives. We received over a thousand entries and we have been incredibly moved by the stories which highlight just how much cats positively impact on people's lives. I don't envy the judges this year in having to choose a winner as they're all deserving felines."
There are five categories vying for the title – Hero Cat, Purina® Better Together, Outstanding Rescue Cat, Furr-ever Friends and Most Caring Cat. Each winner will receive a trophy, a three-month supply of Purina® cat food, a year's subscription to Cats Protection's The Cat magazine and a voucher for cat goodies. Each category winner will then be in the running for the title of National Cat of the Year.
A further category, 'CP Special Recognition Award' has been created to celebrate some of the amazing stories involving cats that have been rehomed by Cats Protection. Although not in the running for the overall title, three cats have been shortlisted.
The winner of the PURINA® Better Together category will be selected by a public vote on Cats Protection's Facebook page between 30 June and 3 July. To vote, visit the page at www.facebook.com/catsprotection
To find out more about the finalists, visit our National Cat Awards page.