Cats Protection volunteers have returned a cat found in Essex with his owner in Manchester after he went missing four years ago
When volunteers at our Basildon, Brentwood & District Branch were called to help a cat living under bushes in a garden in Basildon, they scanned his microchip to discover that he had been reported as missing in 2017 from Maidstone, 45 miles away!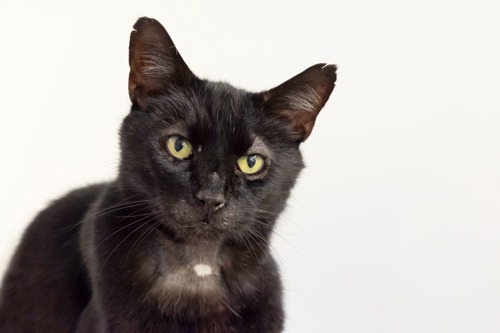 Eleven-year-old Frank was transferred to the team at our Chelmsford Adoption Centre, who doubled their efforts to trace his owners after calls to the last known address went unanswered.
It was only by tracking down his registered surgery after calls to vets in Maidstone and Basildon that they discovered that his owner had moved to Manchester 18 months previously.
While Frank's owner Kayleigh Beadle had made every effort to find him, with social media posts and posters locally, his microchip details had not been updated with her new address.
With only a surname to go on the Cats Protection team searched social media and launched an online campaign. They upped their game even further by calling local estate agents in an effort to find the owner's new address.
Chelmsford Adoption Centre's Deputy Manager Charlotte Boddy said: "We go all out when faced with a cat who needs to be reunited with an owner who must be missing him. Once the challenge has been set, there's no stopping us. We'll do everything we can, turn over every stone, call whoever we need to until we find that owner.
"It took a bit of detective work by the whole team, but we weren't going to be beaten by the challenge. We were determined to get Frank home, wherever that might be. We just didn't expect it to be across the other side of the country!"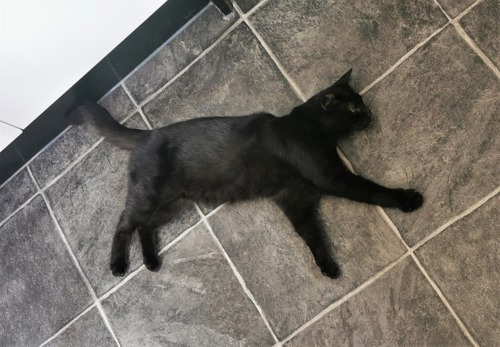 After pulling out all the stops, they were eventually rewarded with a happy ending; Frank has been reunited with his delighted family, 260 miles away in Manchester.
The key was when an observant worker at the RSPCA Headcorn Cattery spotted a Cats Protection Facebook post and recognised Frank as a cat they had homed years ago. The owner had called regularly in the hope that he had been found and they had contact details.
Charlotte said: "Thirty minutes later we had a very excited call with Kayleigh. She was over the moon. It was quite emotional and everyone was a bit teary as we could hear how much she missed him. It was a very happy moment. We'd worked so hard and now, against all odds, Frank would be going home. We're actually proud of what we achieved by working together."
Kayleigh said: "It wasn't the news we expected after four years missing. Honestly, we thought he was gone for good, possibly passed away. So we were pretty shocked, to be honest. Both me and my eldest son were in floods of tears on the phone."
Thankfully, a family friend agreed to collect and transport Frank from Essex to Manchester, where he was reunited not just with Kayleigh and her eldest son Steven, aged 10, but also Kitty, the cat companion left behind when Frank went missing.
Kayleigh said: "Kitty was very young when we got her and Frank would clean her, make sure she was safe and teach her how to behave. She found it hard when he went missing but she's nine now so we weren't sure they'd get on, but it's lovely. They are so good together already.
"Frank has pretty much settled in as if nothing has happened. I still have the brush I used on him as a kitten and as soon as I got it out, he rushed over and rubbed his face against it. He knew he was home with his family and he was safe. It's so wonderful to have him back."
Frank's story highlights the importance of microchipping pet cats and keeping contact details up to date with the database registry, especially when moving house.
Cats Protection Senior Advocacy & Government Relations Officer Madison Rogers said: "It is vital that details are kept up to date on microchips, so owners can be contacted if their cat goes missing. Moving house is a busy time but it is really important owners update their details, ensuring that phone numbers and emails are still valid."
Cats Protection supports government proposals that would make microchipping a legal requirement for pet cats, as it is for dogs. We recommend microchipping as a safe, permanent and cost-effective method of identification to ensure more cats could be reunited with their owners if they went missing. 
To learn more about microchipping, visit www.cats.org.uk/microchipping