Cat neutering expert Jane explains the benefits of neutering your cat and the age at which kittens can become pregnant.
Want to know more about neutering your cat? Have a read of this blog post which contains some of the answers provided by Cats Protection's Neutering Manager Jane Clements in our recent neutering Q&A.
Will having my kitten neutered calm him down?
I have three cats – the oldest two are neutered but the youngest isn't. He's not like the other two, he climbs the curtains and runs riot. Will having him 'done' calm him down a little? They are all indoor cats.
It sounds like he is just exhibiting normal kitten behaviour at the moment! Neutering will certainly prevent him from displaying mating behaviours and he will grow out of his kitten behaviours in time.
Our neutering guide below outlines some of the other benefits of neutering.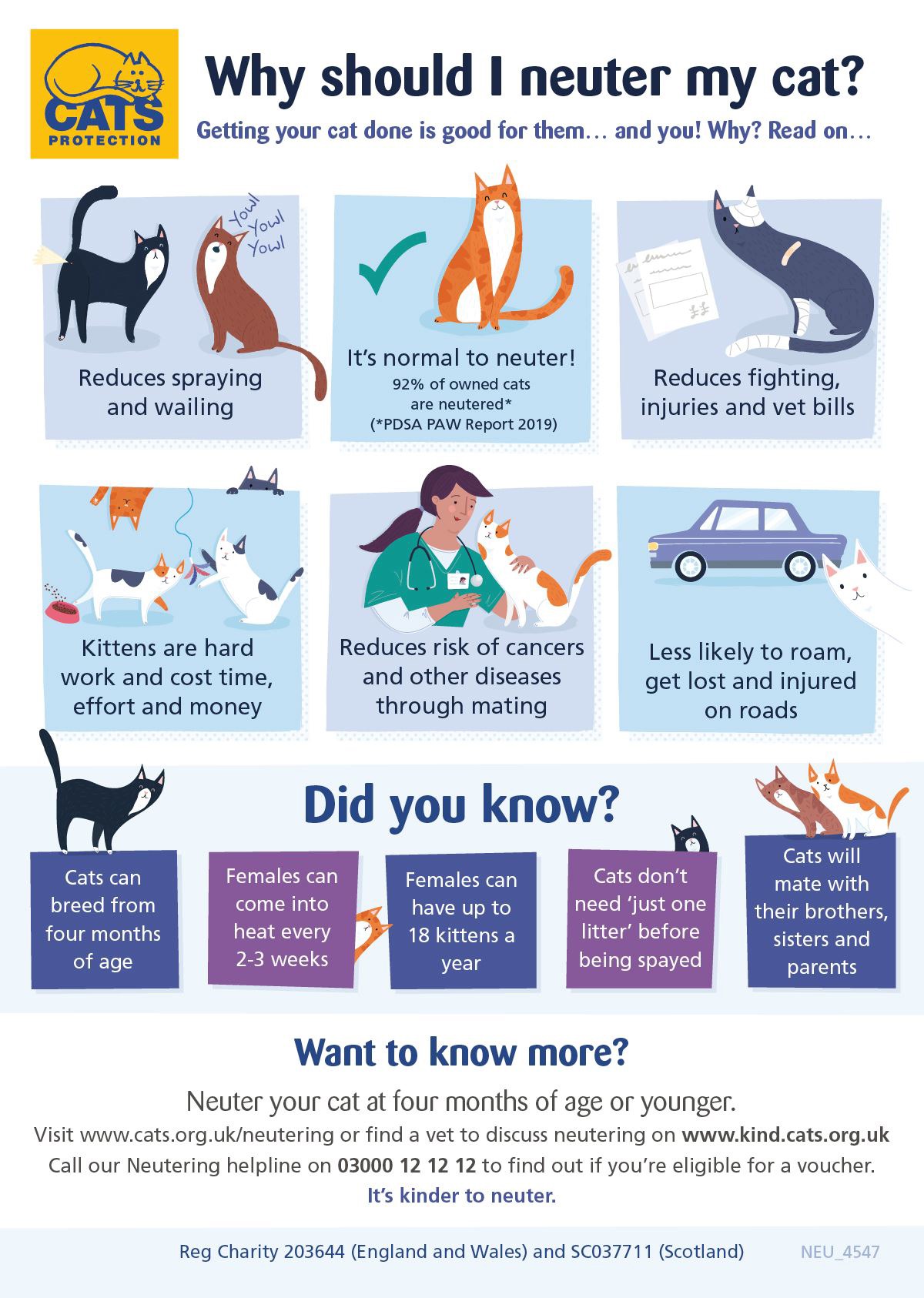 To enlarge, click on the image
See this for some ideas on stimulation for indoor cats: Indoor cats.
Should I neuter a stray cat?
I have a stray tom who I think has adopted us which is lovely. He needs to be neutered but I don't want to upset him. What do you think?
Firstly it will be important that you check he is a stray by advertising locally for any owners who may come forward – take him to a vet to check for a microchip, advertise in local shops, social media etc. Do contact your local Cats Protection branch too (obtain contact details here). This page contains more tips about what to do if you find a stray cat.
If no-one comes forward and you would like to give him a home after two weeks of looking for an owner, it certainly won't upset him to get him neutered. You can find out more in our Neutering advice.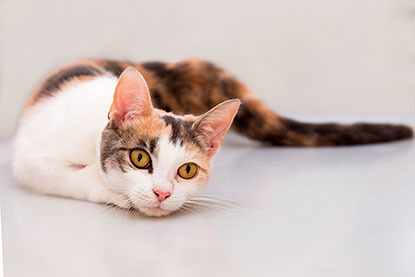 Kittens can breed from four months old; photo by Susan Dobbs
How old do kittens have to be to get pregnant?
I want to neuter mine before this happens, she is nearly five months old now.
Kittens can reach puberty at four months of age and we would recommend neutering once she reaches this age. You can find a vet near you who will neuter from four months using our Kitten Neutering Vet Database.
Please note that we are unable to give specific advice on your cat's health or any change in behaviour observed. For medical problems consult your vet who will have access to your cat's medical history and will be able to examine them.
Would you like to ask one of Cats Protection's feline experts a question about your cat? Don't miss the next live Facebook Q&A session: Behaviourist Nicky Trevorrow will be answering questions on 17 December. All our Q&As are held on Cats Protection's national Facebook page from 2-3pm. See you there!