Can you take on our Zambezi River Challenge to volunteer at a lion conservation project and contribute towards the cats in our care at the same time?
From 8-18 October 2016, Cats Protection is running an exciting Zambezi River challenge and Big Cat project. It offers a unique opportunity to challenge yourself while raising vital funds for your local Cats Protection branch or adoption centre.
The team will fly to the vast, landlocked nation of the Republic of Zambia. Highlights of the trip will include helping on a range of tasks at a lion conservation project and learning about lion behaviour. You'll also deliver a lesson to local children to educate them on the benefits of conservation and participate in a thrilling downstream canoe expedition on the Lower Zambezi River.
The itinerary is as follows:
Day 1
Fly overnight from London to Lusaka.
Day 2
Arrive in Lusaka where you will be transferred to the Lower Zambezi to meet the local team for a safety briefing before commencing the canoe expedition.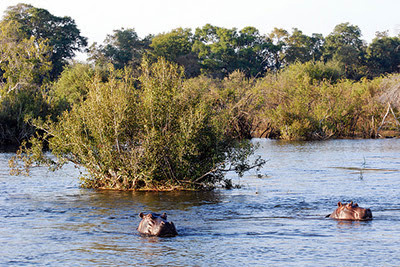 Hippos in the Zambezi River. Photo by Harvey Barrison via flickr / Creative Commons
Days 3-5
Spend three full days on the river enjoying all the delights of this spectacular natural landscape. It's a great opportunity to spot game; elephants and hippos are plentiful and it is also likely you will spot impala, kudu, waterbuck, warthog, crocodile and buffalo. Occasionally big cats can be seen, or more likely heard!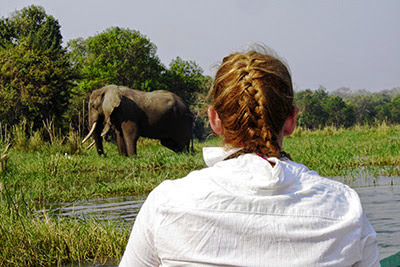 An elephant at the river side
Day 6
Travel to Livingstone and visit the lion conservation project.
Days 7-9
Helping on a range of tasks at the lion conservation project such as a snare sweep, which is important to protect the animals from illegal poaching, meat preparation, cub feeding and enclosure cleaning.
There may also be a visit to the human/elephant conflict mitigation research program to learn how it strives to educate people on the best ways to relieve these problems.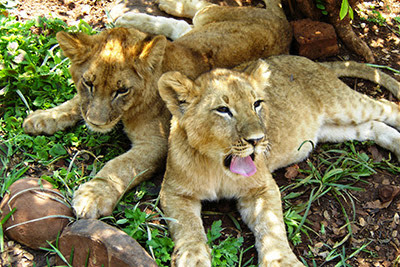 Lion cubs in the conservation project
Day 10
Travel to Lusaka to enjoy a farewell dinner at a small game reserve on the edge of town.
Day 11
Transfer to the airport for the return flight to London.
It is advised that you are of a good fitness level before departure to ensure fast recovery from each day's exertions. An ideal candidate would be someone who enjoys being out of their comfort zone and trying something new, with a flexible and open-minded personality.
Fancy finding out more or signing up? Click here for more information.