Cats more likely to get motors running this National Singles Day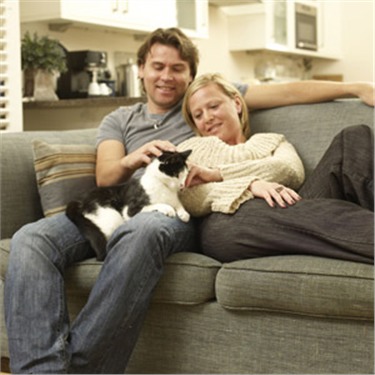 New research released to coincide with National Singles Day shows that cats can play a key part in a lasting relationship and rate higher than fancy cars when choosing a potential partner.
Cats Protection, the UK's leading feline welfare charity, asked people how important certain traits were to them when looking for a partner and while physical attributes such as good hair, nice teeth, pleasant scent and good physique rated highly, being a cat lover was more important than having a nice car or owning their own place.
In addition, nearly two thirds of people believed that owning a pet could enhance relationships with partners and/or family and over a third said they might or would be more inclined to date someone for a longer period of time if they had a close relationship with the person's pet.
This suggests that while first impressions are important, being a cat lover could help a relationship develop further down the line.
"We've always known that cats have a huge amount to offer people in terms of companionship but it's great to see they can also play an important role in developing and maintaining relationships between their human family members too," said Cats Protection spokesperson Cat Jarvis.
"These findings support one of our previous surveys, in which the majority of single women said they'd prefer to date someone who loves cats.
"If anyone is considering adding a feline friend to their household, we'd urge them to consider adopting a rescue moggy from one of our 280 branches and centres across the UK."
To see cats in need of homes in your area, please visit www.cats.org.uk/find-a-cat to find your purr-fect partner.
~ ends ~
For further information or an interview, please contact Cats Protection's Media Office on 01825 741 911, at media.office@cats.org.uk, or @CPMediaTeam on Twitter.
Notes to Editors:
The survey of 1,000 people was carried out on behalf of Cats Protection by 3Gem Research & Insights during March 2017.
Cats Protection is the UK's leading feline welfare charity and helps around 200,000 cats each year through its national network of over 250 volunteer-run branches and 32 centres.
Cats Protection's vision is a world where every cat is treated with kindness and an understanding of its needs.