The Colne Valley Branch of Cats Protection is offering £5 neutering for cats as it tries to combat the increasing number of unwanted kittens.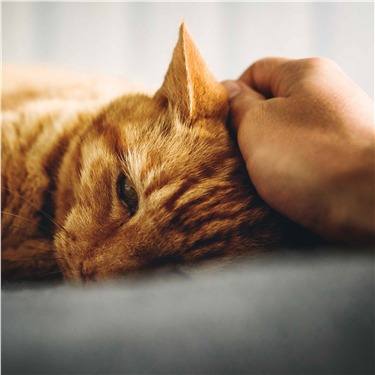 Volunteers from the branch are concerned about the rise in young cats they are rescuing from the streets, as kitten season is now underway.
Anyone living in the CM7, CM77 and CO9 postcode areas with a low income, in receipt of benefits, pension credit, or is a student, will be able to benefit from the scheme.
Cats Protection champions neutering as the only effective way of reducing the number of unwanted cats, while finding homes for those felines that do find themselves in its care.
"Neutering offers many benefits to cats and owners alike," explains branch treasurer Cornelia Singh.
"A neutered cat is less likely to spray, less likely to roam and also less likely to fight. Neutering also helps guard against disease as fighting cats are more at risk of life-threatening diseases that can be transmitted through biting and saliva."
The branch has already neutered over 100 cats and kittens this year and hopes to help many more.
Cornelia added: "Despite all our efforts to reduce the number of unwanted kittens, we are still finding young cats on the streets and in some cases, we sadly find them dead. Many people do not realise that kittens, as young as four months, can become pregnant so we are keen to promote early neutering."
Cats are prolific breeders, with one unneutered female cat potentially producing up to 18 kittens a year.
Cats Protection believes neutering is an essential part of responsible cat ownership and last year helped neuter over 143,000 cats and kittens. The charity recommends neutering cats and kittens from around four months of age.
For more information about neutering vouchers, people can call the Colne Valley Branch on 01376 755 725 or email neutering@colnevalley.cats.org.uk
More information about the work of the Colne Valley Branch can be found at www.cats.org.uk/colnevalley
~ Ends ~
For media enquiries please contact the media office via media.office@cats.org.uk or by calling 01825 741 911