Sharing secrets, discussing work problems and even letting the cat into the bathroom shows the nation's love for our feline friends.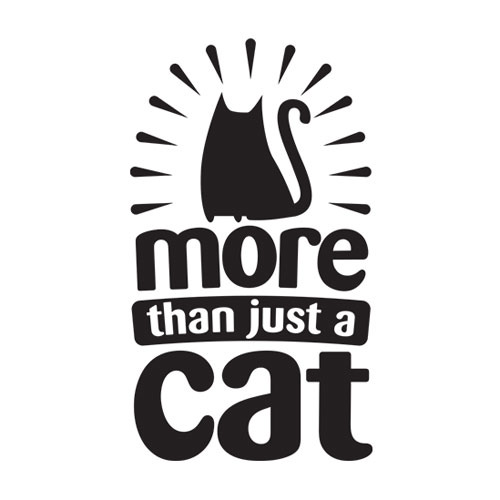 A survey released today shows how the household moggy has evolved to become an essential part of the family in some weird and wonderful ways!

The survey of 2,000 cat owners showed that:
Nine out of ten owners allow their cat to follow them into the bathroom
Around half of owners have shared a secret with their cat such as telling them who they fancied or that they'd placed a sneaky bet on a horse
More than half celebrate their cat's birthday
Eight in ten make a special effort to say goodbye to their cat when they leave the house
The research was conducted as part of Cats Protection's #MoreThanJustACat campaign, which highlights the many ways cats enhance and enrich people's lives.

Other findings indicate how cats help us manage the more stressful aspects of modern living:
Over three quarters of cat owners whose children have experienced bullying said that having a cat helped their child cope. This included cheering them up (74%) or calming them by being able to stroke the cat (67%)
Nearly two thirds of owners who regularly worked from home said their cat helps them by calming them down (63%), making them feel less lonely (56%) and doing something amusing like walking across the laptop (53%). Four out of ten said they even discuss work problems with their cat!
Nine out of ten cat owners think that owning a cat has a positive effect on their mental wellbeing
"From making us smile to being by our side during lonely times, cats lift our spirits and make us more able to cope with the stresses of modern living," explained James Yeates, Cats Protection's Chief Executive.

"What this research shows is that cats have moved closer to humans in terms of providing friendship and support and have become key members of the modern-day family. The benefits of cat ownership is something we really want to shout about at a time when there are thousands of unwanted cats in need of a second chance so, if you're not a cat owner already, this is the time to become one."
The campaign is also being supported by Emmerdale star Samantha Giles who adopted her two cats, Bob and Maggie, from Cats Protection's St Helens Adoption Centre.
Samantha said: 'My cats are my everything. Maggie is my work companion, she sits on my desk when I'm writing and tries to distract me with her need for cuddles!
"Bob is more of a therapy cat. Although he has epilepsy and a heart murmur, he's so loving and relaxed. I can walk about the house cradling him like a baby. Cuddling him is as good as an hour in therapy and a lot cheaper!'
To get involved with the campaign, visit https://www.cats.org.uk/support-us/our-latest-campaigns/my-cat-is or Cat Protection's social media pages (Cats Protection on Facebook and @CatsProtection on Twitter and Instagram) and use the hashtag #MoreThanJustACat.

To see cats in need of homes in your area visit https://www.cats.org.uk/adopt-a-cat.
- Ends –
For further information, case studies, photos or an interview, please contact Cats Protection's Media Office by emailing on 01825 741 911 or email media.office@cats.org.uk