One-year-old Smurf, five-year-old Aapa and 15-year-old Fluff were recently brought to different Cats Protection adoption centres with sunburnt ear tips that had turned cancerous and which had to be removed.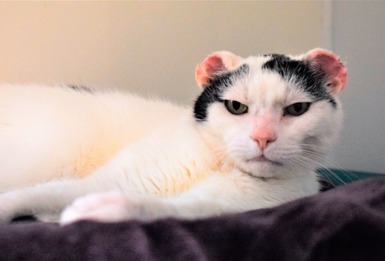 Though all three cats have now recovered and have new homes, the charity is keen to make cat owners aware of the potential risks. 
Sarah Elliott, Central Veterinary Officer for Cats Protection, said: "Cats are notorious for their love of lounging around in the sun but, just as with humans, this can be a very dangerous activity when the sun is at its hottest.  Even on a cold day, when the sun is bright then there is still the potential for damage to occur.
"Pale-coloured cats like Smurf, Aapa and Fluff are particularly at risk, or indeed any cats that have unpigmented white noses or ears.
"It may take a few years before the damage is visible but, once the early stages of cancer set in, cats require urgent veterinary treatment to prevent it spreading. However, following a few simple steps will help to protect pets from the sun."
Cats Protection's top tips are: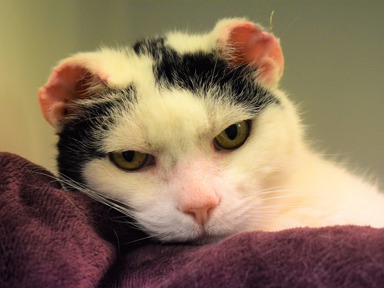 Keep pet cats indoors when the sun is at its hottest, typically between 10am and 3pm
Speak to a vet about a suitable sunscreen for pet cats
Provide plenty of shade for pet cats when they are outdoors, such as providing cat hides, large cardboard boxes or plant plots placed close together
There is always a risk of your cat becoming dehydrated too so always provide an outdoors water
To stop cats feeling overheated, place a plastic bottle with frozen water inside a towel and place it in an area that the cat frequently visits
Further tips on keeping cats safe in warm weather can be found at www.cats.org.uk/cats-and-warm-weather
Ends