Two unlucky felines are in need of new homes in time for the festive season, having each been given up twice already.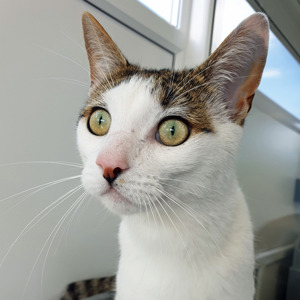 Popsy and Betsy are currently being cared for at Cats Protection's Tyneside Adoption Centre after their initial adoptions didn't work out.
The charity is keen for them to be adopted before Christmas so they can start the New Year in their forever homes.
Handsome tabby-and-white Popsy first came in to care in May and was adopted in September but returned soon after. He is a striking and intelligent young cat who loves to explore, but can get a little over-excitable when playing. It's possible he may have been encouraged to play with hands as a kitten.
He would, therefore, be best suited to an adult-only home with plenty of outdoor space and an experienced cat owner who will help him expend his excess energy through more appropriate play. In return he will offer plenty of affection and face bumps to his new owner.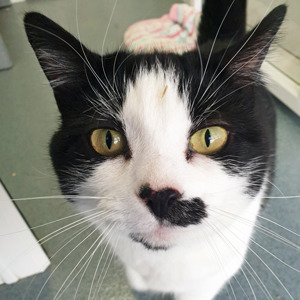 Black-and-white Betsy originally came into care in February when her owner passed away. She was adopted in April but found it hard to settle with the children in her new home, despite her adopter's best efforts, and came back into care in October.
She is a sweet and chatty girl who loves a lap but it is now clear that she needs a quiet home where she can settle in at her own pace. She has also put on a bit of weight and will need a little help getting back into shape.
"Obviously all the cats at the centre are deserving of loving new homes, but we'd particularly love people to consider giving Betsy or Popsy a chance after all they've been through this year," said Senior Cat Care Assistant Kezzie Paxton.
"They're both lovely cats and with a bit of TLC and understanding they will make a fantastic addition to the right household."
This year Cats Protection's Cat Care Assistant roles, like Kezzie's, are being funded thanks to players of People's Postcode Lottery, who have raised £486 million to-date for charities and good causes.
Anyone interested in adopting either Popsy or Betsy can contact Cats Protection's Tyneside Adoption Centre on 0191 653 1052 or email tyneside@cats.org.uk

- Ends -

For more information or an interview, please contact Cats Protection's Media Office by emailing media.office@cats.org.uk or phone 01825 741 911.