Cat lovers with some spare time are invited to find their purr-fect roles by volunteering for Cats Protection's Weston-Super-Mare & District Branch.
The branch currently has a number of volunteer roles available, including fosterers, fundraisers, home visitors, an events co-ordinator, a secretary and trap, neuter and return (TNR) volunteers.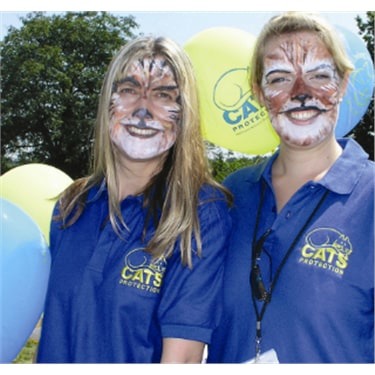 Emma Harrison, Branch Development Manager for Cats Protection, said: "We'd love to hear from people who'd like to help cats and kittens by volunteering at our Weston-Super-Mare & District Branch in a variety of roles.
"It's a great way to meet new friends, share your skills, improve your existing knowledge and, above all, help support the cat welfare work of Cats Protection in the area.
"We work hard to match people's skills, interests and time availability to the roles on offer so if you have something to contribute, please do get in touch."
The branch is looking for fosterers to help to look after cats on a short-term basis - either in cat pens in their garden or a spare room in their home.
Cats Protection provides everything a fosterer needs, from litter and food to toys, vet bills and, if needed, an outdoor cat-pen.
Emma added: "Fundraisers help to organise branch raffles and attend fetes and fairs while home visitors support the branch by helping to find caring and suitable homes for the cats in their care.
"Events co-ordinators help organise local functions to raise vital funds - allowing the branch to help as many cats as possible - and the branch secretary helps to ensure the smooth-running of the branch and signposts queries from members of the public.
"TNR volunteers help reduce the number of feral cats in the area by raising awareness of the charity's TNR programmes."
As well as finding new homes for unwanted and abandoned cats, the charity also offers cat care advice to the public and can help towards the cost of neutering.
More than 10,000 volunteers across the UK fill a variety of roles giving them the opportunity to help cats, meet like-minded people and be part of a truly worthwhile cause.
Anyone who is interested in becoming a volunteer for Cats Protection's Weston-Super-Mare & District Branch should email emma.oneill@cats.org.uk or call 01249 750051.
-Ends-
For media enquiries please contact the media office on 01825 741 911 or email media.office@cats.org.uk