A local cat charity is desperately appealing to find special homes for two overlooked cats who have been in care for nearly one year.
Lara (black and white) and Abigail (black) arrived at Cats Protection's Welwyn & Hatfield Branch heavily pregnant last year. It was also discovered that Lara had an air gun pellet lodged in her leg.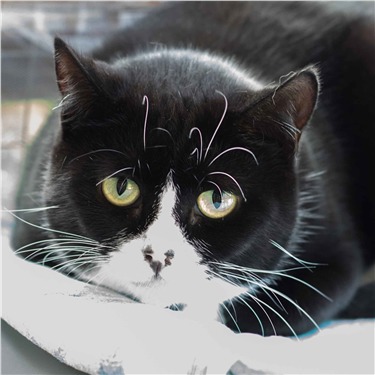 Now that all their kittens have been rehomed, volunteers are concerned that Lara and Abigail, who are estimated at being two years old, have been left behind and are being ignored because of their shyness.
"As both cats are wary of people, we are hoping to find homes with experienced owners who are willing to spend time encouraging Lara and Abigail to come out of their shells," said Carolyne Smith, from Cats Protection's Welwyn & Hatfield Branch.
"Lara and Abigail are lovely cats who are understandably wary of people. Although they have been making progress and are showing signs of improvement, there is still a long way to go.
"We are hoping people will see past their nervousness, giving them a second chance at finding their forever homes."
For the adoption fee of £85, Lara and Abigail are microchipped, neutered, vaccinated, up-to-date with their flea and worm treatments and have four weeks of pet insurance.
Anyone interested in adopting Lara or Abigail should email their name, contact details and address to Cats Protection's Welwyn & Hatfield Branch using info@welwynhatfield.cats.org.uk. Alternatively, call 0345 371 1855.
More information about the branch, and other cats looking for homes, can be found here: https://www.cats.org.uk/welwynhatfield
~ Ends ~
For media enquiries please contact the media office on 01825 741 911 or email media.office@cats.org.uk