Volunteers from Cats Protection's Hemel Hempstead & Berkhamsted Branch are worried that nine-month-old brothers Sid & Luther and Bravestar & Einstein are being overlooked because of their shyness.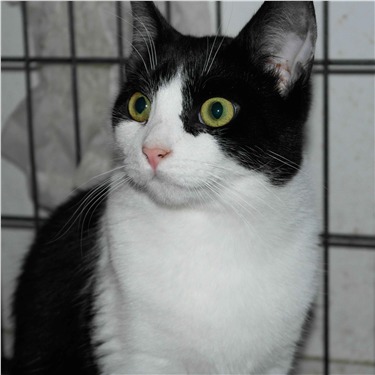 After a rough start to life, all four kittens have been learning to trust people again. Because of this, they need new homes with patient owners, who will give them the time they need to settle in.
The charity is hoping people will see past their initial nervousness, giving these shy kittens a second chance in life.
Jackie, a fosterer at Cats Protection's Hemel Hempstead & Berkhamsted Branch, said: "Sid & Luther and Breavestar & Einstein are closely-bonded siblings, so we have decided to rehome them in pairs.
"Since coming into our care, they have come on leaps and bounds. We hope to find loving homes for them as soon as possible so they can continue to grow, while enjoying some much-deserved home comforts.
"We believe both sets of kittens would be happier with adult companions in home environments where they can be showered with love and affection."
After an extended settling-in period, the kittens would benefit from a secure garden to explore.
Anyone wishing to book an appointment to meet Sid & Luther or Bravestar & Einstein, should call cats Protection's Hemel Hempstead & Berkhamsted Branch by calling 0345 371 1851 or emailing jackie.catsprotection@outlook.com
The branch is currently caring for other cats needing homes, which can be viewed here: https://www.cats.org.uk/dacorum
~ Ends ~
For media enquiries please contact the media office on 01825 741 911 or email media.office@cats.org.uk