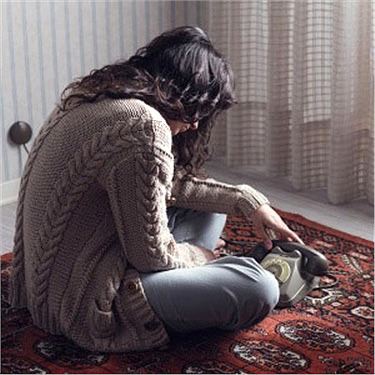 A survey¹ of 1000 workers carried out for Cats Protection, in the run-up to Grief Awareness Day (30 August), found that:
73% of pet owners feel it can be as difficult and upsetting grieving for a pet as it is grieving for the loss of a person.
58% felt uncomfortable/afraid to ask their boss to take time off work
55% hid their grief out of fear of being ridiculed
60% believe people should be given time off work following the death of a pet
To co-incide with Grief Awareness Day, Cats Protection is highlighting its grief support service, Paws to Listen, to encourage more people affected by the loss of their cat to use the free and confidential support line.
Businesswoman Deborah Meaden is lending her support to the Paws to Listen service. Known to millions as an investor on Dragons' Den and now a hugely successful serial investor in a wide range of companies, Deborah has two cats called Storm and Blade and understands the intense grief that comes from losing a pet. She said: "I know how hard it is when a pet dies. The loss you feel can be deeply traumatic and I have found it difficult to function for a couple of days afterwards because I've been so upset. I think Paws to Listen is a much needed service for people who want to talk to someone about how they feel."
Deborah is also urging businesses to take pet bereavement more seriously. She said: "I don't think firms fully appreciate how devastated someone can feel after they've lost their pet. I would like to see companies begin to recognise that for many, their grief can be just as strong as it is losing a relative or friend. I hope businesses start allowing their workforce time to deal with the emotional impact that it can have, rather than dismissing it as 'just a pet' and to highlight services like Paws to Listen as a way of supporting their staff during a difficult time."
"It would be wonderful on Grief Awareness Day to start a meaningful debate on this issue and for more people to recognise the pain that so many owners feel when they've lost an animal. This survey highlights that many people are still afraid to discuss this very painful issue at work. We must become better at listening and empathising more, especially as we are known as a country that loves animals."
Cats Protection launched Paws to Listen in 2016 to help support those whose cat is missing, had to be rehomed, nearing the end of their life or they have recently passed away. A 2016 survey² showed that 75 per cent of cat owners believed that the public underestimated the effect the death of a cat has on its owner.
Bob Parsons has had many years of experience in teaching and mentoring and is now one of the Paws to Listen volunteers. He recognises how difficult it can be to discuss the loss of a pet. He said: "Callers that I have spoken with have invariably indicated that they felt closer to their pet, they had felt needed and loved, and most had felt they couldn't talk to friends, family or colleagues about their loss.
"Our service is designed to help owners move forward and find the best way to remember their pet."
Manned by trained volunteers, who can offer emotional and practical help in coping with the loss of a cat, the service also has a range of resources and information to help including understanding euthanasia and how to help children deal with the death of a much-loved pet.
As well as the support line and information guides, Cats Protection also offers a memory wall on its website, where owners can pay tribute to their pets, and a page where people can offer support to other upset cat owners.
The service is available between 9am-5pm, Monday to Friday, except bank holidays and it is hoped that the service will be expanded further in the future. Anyone wishing to use the service can call 0800 024 9494 or to find out more, please visit www.cats.org.uk/grief
- Ends -
For further information or an interview, please contact Cats Protection's Media Office on 01825 741 911, at media.office@cats.org.uk, or @CPMediaTeam on Twitter.