A one-year-old cat with a rare form of diabetes is in need of a home with an understanding owner who can see past her medical condition.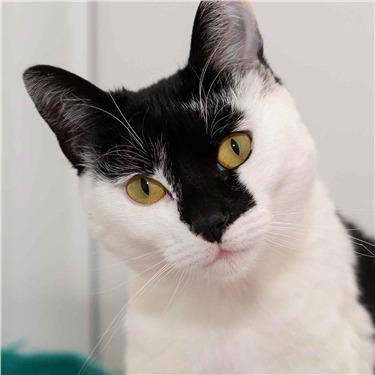 Diagnosed with diabetes insipidus, Staff at Cats Protection's Chelmsford Adoption Centre are concerned potential adopters are passing black-and-white cat Luna by.
"Diabetes Insipidus is a rare disorder that affects Luna's ability to conserve water, making her drink and urinate excessively," said Charlotte Boddy, deputy manager at the Chelmsford Adoption Centre.
"It took a while for Luna's diagnosis to be confirmed, and to make sure that her medication was correct, so we're eager to find her a home as soon as possible."
To reduce the amount of water that Luna needs to drink, she has to take tablets twice a day. As well as suffering from diabetes insipidus, Luna is also showing very early signs of kidney disease.
Charlotte added: "Luna is currently in our care, waiting for her luck to change. She is such a sweet cat who is full of character and we encourage people to pop down to our centre on Deadman's Lane to meet her. We spoil her rotten with love and attention but she really deserves a home of her own to enjoy and explore."
Luna needs a loving home with some outdoor space and would prefer not to be around young children.
Anyone who would like to meet Luna can visit the centre between 11am and 3pm everyday apart from Wednesdays when the centre is closed.
Alternatively, people can call the Chelmsford Adoption Centre on 01245 478389 or email chelmsford@cats.org.uk
More information about the centre and other cats like Luna looking for homes can be found here: https://www.cats.org.uk/chelmsford
~Ends~
For further information or an interview, please contact Cats Protection's Media Office on 01825 741 911, at media.office@cats.org.uk, or @CPMediaTeam on Twitter.